Cisco Utah— An artist is attempting to revitalize an abandoned old railroad town in eastern Utah by restoring dilapidated structures and converting them into artist residences.
According to KUTV, Eileen Muza is the sole resident of Cisco, Utah, a smattering of old buildings in the high desert 30 miles west of the Colorado border. The town was founded in the 1880s as a railroad filling station, but it died out when Interstate 70 was built a few miles north.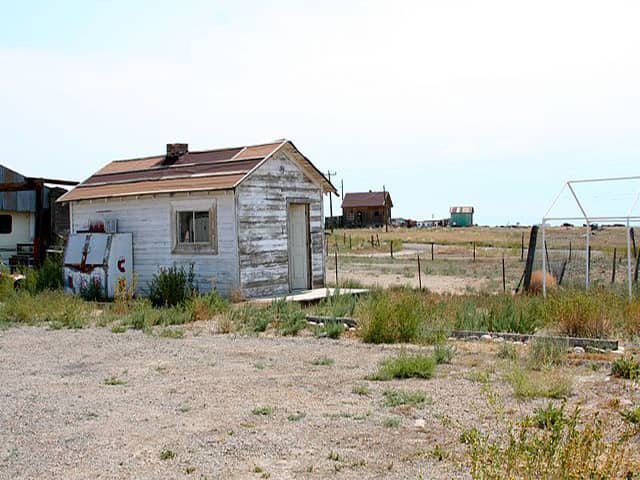 Cisco's ghost town is literally in the middle of nowhere. It was once a thriving community, but it is now one of the many ghost towns of the American West. Cisco has seen its share of ups and downs over the years.
It succeeded several times in surviving the twentieth century's modernization and socioeconomic changes, but it couldn't avoid its fate, and the inevitable decline began in the 1970s.
For more than 30 years, Cisco has been largely ignored. Today, in the lonely and vast desert, decaying houses, shops, and other structures, as well as a few old automobiles and other rusting wreckage, are left deserted under the hot sun. These relics from the previous inhabitants are a silent reminder of the once charming little town.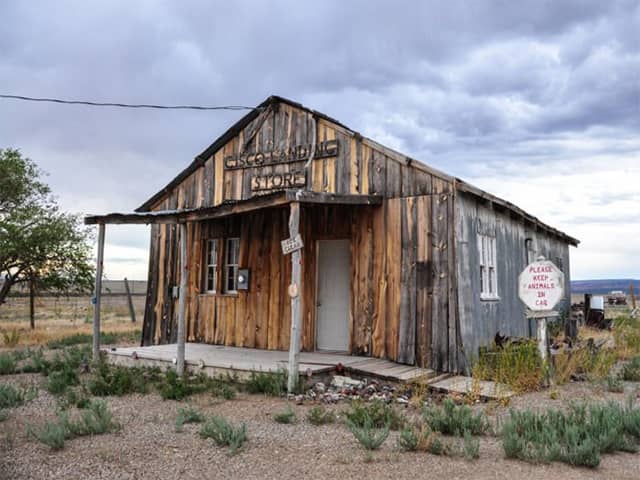 Cisco was established in the 1880s. It began as a watering and service stop for the Denver and Rio Grande Western Railroad (now Union Pacific), with only the railroad station and a few adjacent buildings: a saloon, a water tank for the locomotives, some section buildings, and a depot. Steam engines had to stop to refill with water before continuing their journey. Many small towns, such as Cisco, were built along rail lines for this purpose.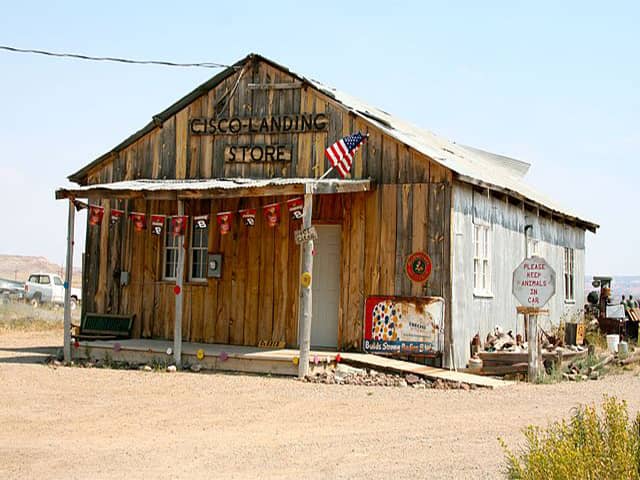 Cattle and sheep ranchers from the Utah desert, particularly from the nearby Book Cliffs, began to use the railroad station soon after, and the town became vital to their businesses. The station served as a shipping hub, transporting livestock products, primarily wool, to markets across the United States of America.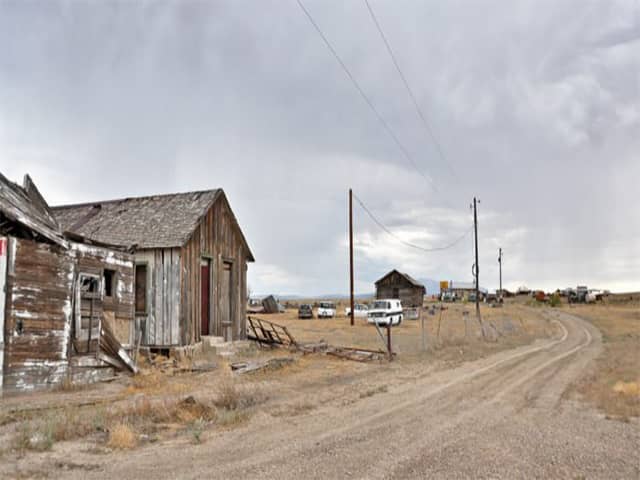 When natural gas and oil were discovered nearby in 1924, the town experienced a boom. Although the supply was only available for a short time, it provided an additional boost to the town's growth, and Cisco briefly became one of the state's largest oil producers.
Ordinary Americans discovered that cars can provide valuable adventures in the 1940s and 1950s, and they began to buy them and use them more frequently on long distance road trips.
This new way of life for Americans accelerated Cisco's development. Restaurants, bars, and gas stations were opened to provide road travelers with 24-hour service. During its heyday, Cisco had a population of over 200 people.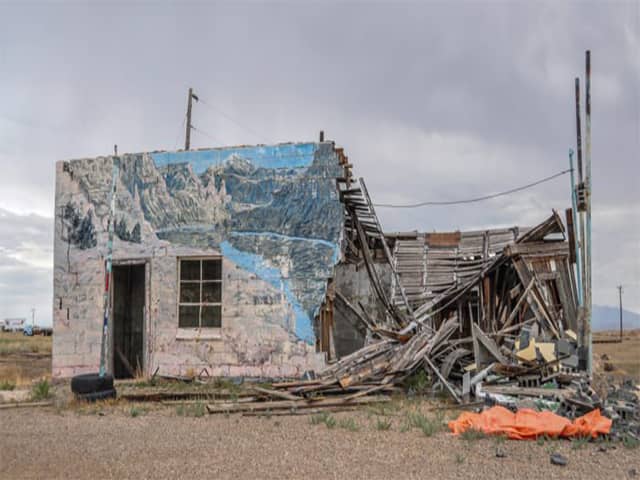 When trains were modernized and steam engines were replaced by diesel engines in the 1950s, towns like Cisco lost their significance as a link to railroad transport because trains no longer needed to stop there. The town of Cisco, on the other hand, thrived because of the road travelers and the thousands of miners who came through the area in search of valuable metals such as uranium and vanadium.
The worst impact on the already-weak economy occurred during the construction of the I-70 in the 1970s. The main highway was built several miles away from Cisco, and the number of people stopping there for a meal, a drink, or gas quickly declined.
Throughout the 1980s and 1990s, businesses closed and a large number of its residents relocated. Cisco officially became a ghost town after the post office closed in the 1990s.
Follow us on Facebook and Pinterest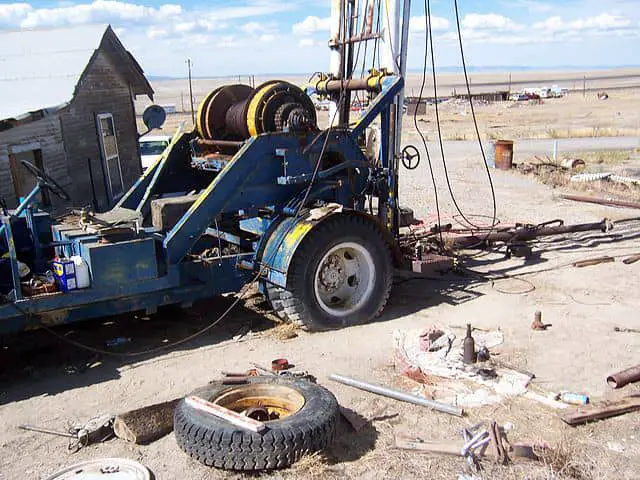 There are about a hundred buildings in various states. The majority of them are in bad and ruined condition, but some are just as they were left when their owners moved out, with all of their furniture and items. Many buildings' roofs have collapsed, and only a few of houses are occupied on a regular basis.
Because the town has been vandalized over the years, there are no trespassing signs strewn about. There are also new oil and gas wells dating from 2005 that are strictly prohibited from being accessed.
The town's outskirts are popular camping spots for travelers–garbage from the twenty-first century indicates that the ghost town is still connected to modern civilization.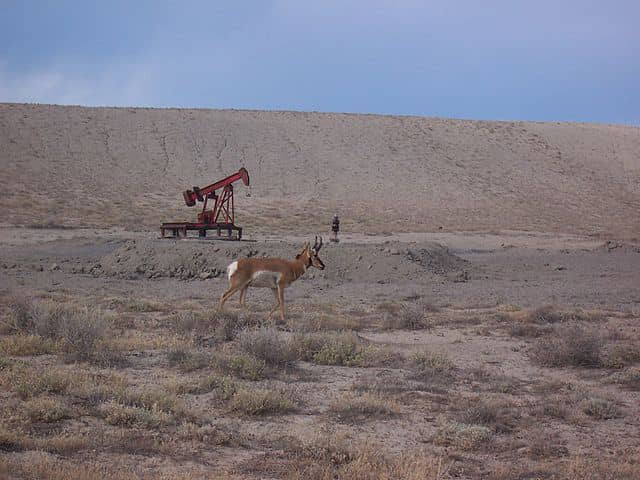 Cisco is one of the most well-known ghost towns in the United States. Johnny Cash immortalized the town by writing a song about it and its gas station, Cisco Clifton's Fillin Station. Many films were also shot there, including Vanishing Point (1971), Thelma and Louise (1991), and Don't Come Knocking (1993). (2005).
The once-thriving community is now governed by a deadly silence. But Cisco hasn't lost its soul yet, despite the fact that the town's ruins are slowly turning into dust that will be blown away by the desert wind in the near future.
From desolate town to artistic city
Muza has lived in the ghost town since 2015, transforming it from abandoned to an artistic space using salvaged and on-site materials. Cisco now has a welcome mural designed by Muza and an artist buddy, a renovated shed available for rent on Airbnb, a skatepark and snake sculpture winding through an abandoned bus, and a Winnebago and truck transformed into an artist residency where artists can work on their craft.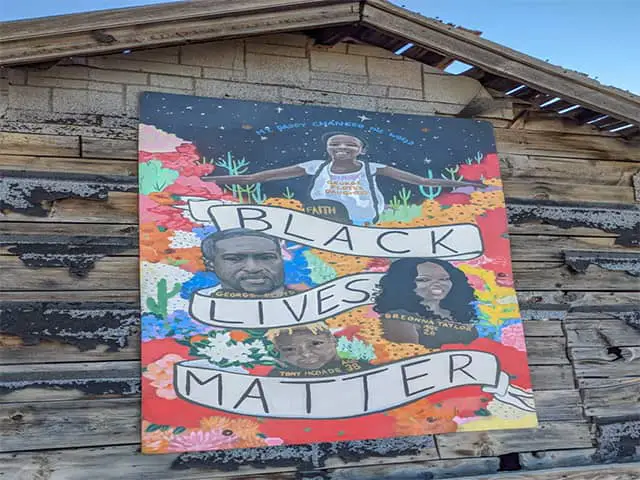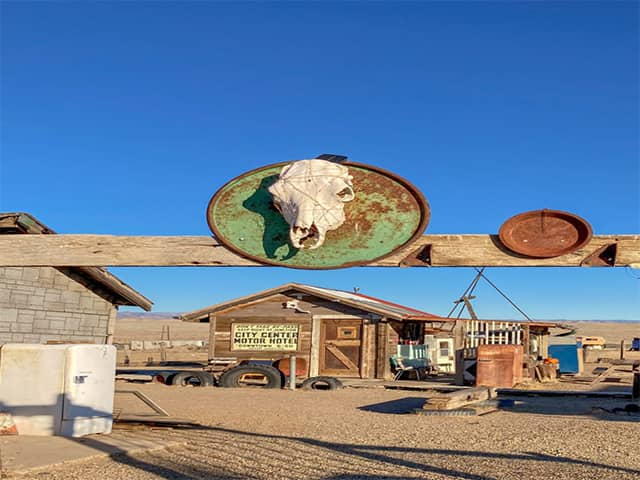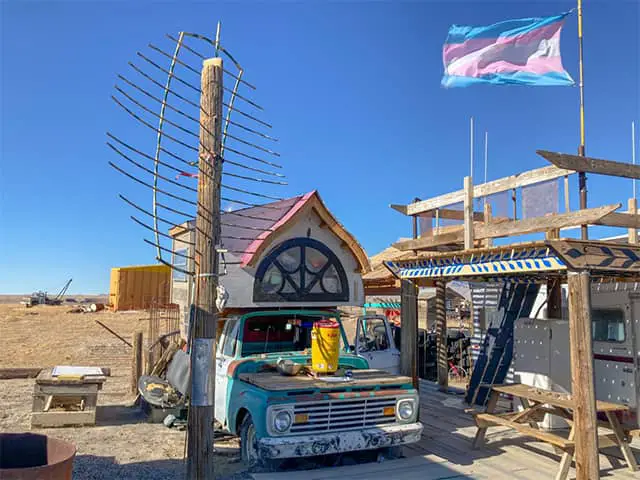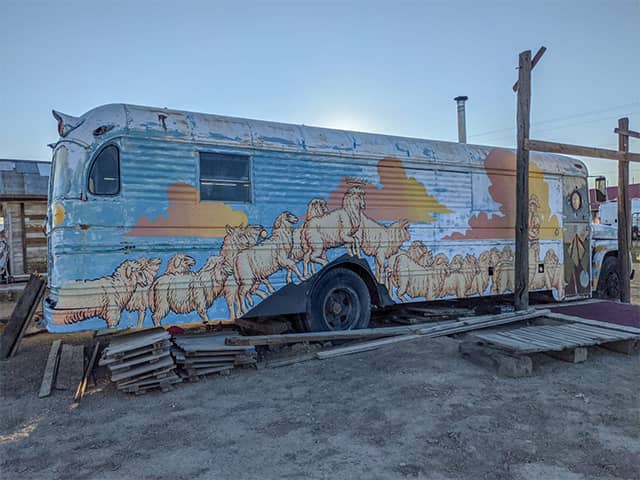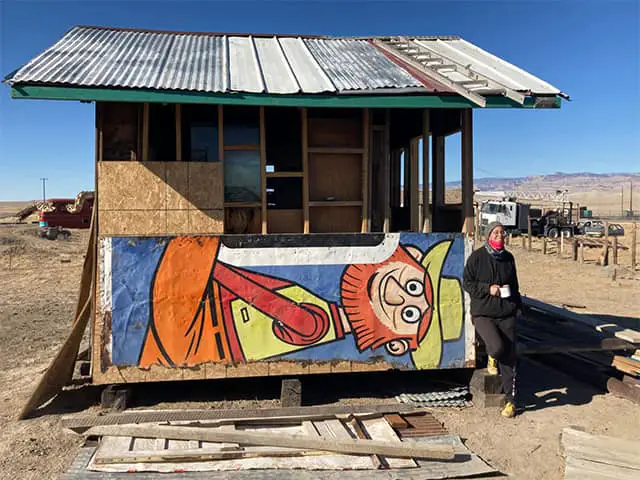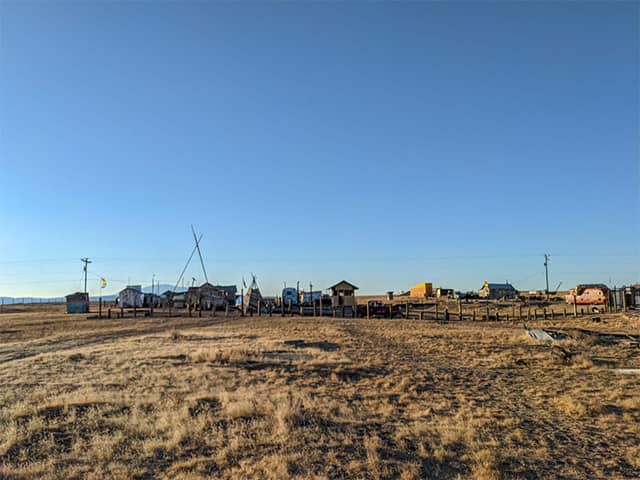 Do you remember when Cisco was home to Utah residents? Tell us about your memories in the comments!
Read another article about: Abandoned Rose Island Theme Park Charlestown Indiana Since 1937