Charlestown State Park in Clark County uses a peninsula where nature reclaimed the once-bustling Rose Island amusement theme park.
The dense undergrowth and tangle of vines (as well as plenty of spider webs) along the cleared walking paths make for a beautiful, if rustic, walk among the ruins.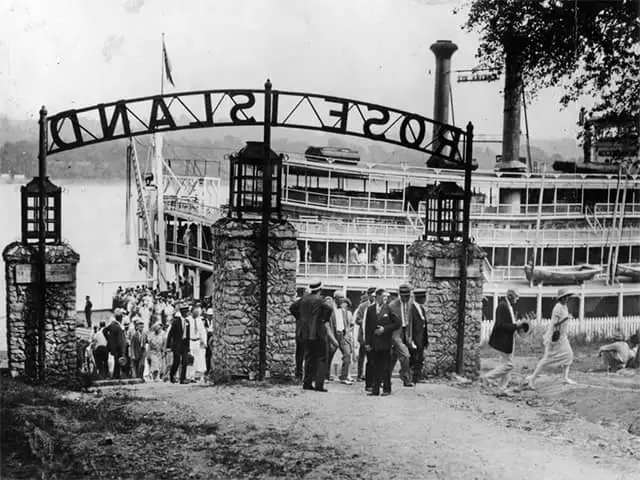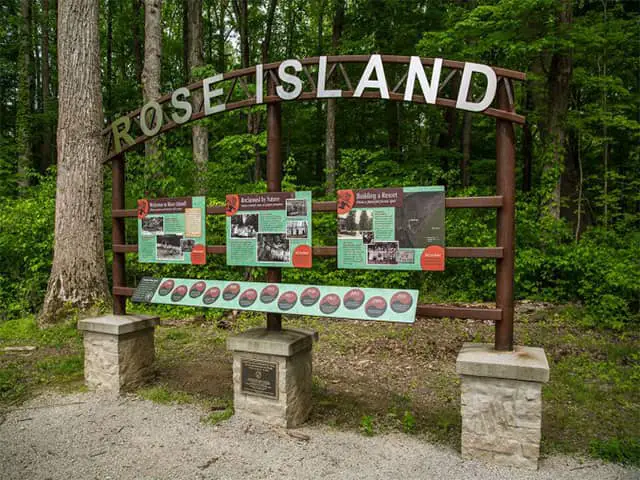 After the 1937 Ohio River flood destroyed the park, all that remains are stone pillars and metal archways, a stone fountain, and the swimming pool. It's easy to imagine what a wonderful summer resort it must have been over a century ago.
Rose name establishment
A gentleman named David Rose purchased the property in 1923. He completely renovated the property, including an amusement park, swimming pool, and hotel. He put more than $250,000 into the project and renamed it Rose Island. The 118-acre amusement park included a Ferris wheel and the Devil's Backbone wooden roller coaster.
Rose also included a small zoo with wolves in a pen, monkeys in a cage, and the central and most famous figure: Teddy Roosevelt, a black bear. The fun didn't stop there; Rose Park also had a dance hall and an ice rink, both with loud music. It was becoming increasingly popular with each passing year.
Need to see more images.. Follow us on Facebook and Pinterest
Charlestown, Indiana is facing a flood disaster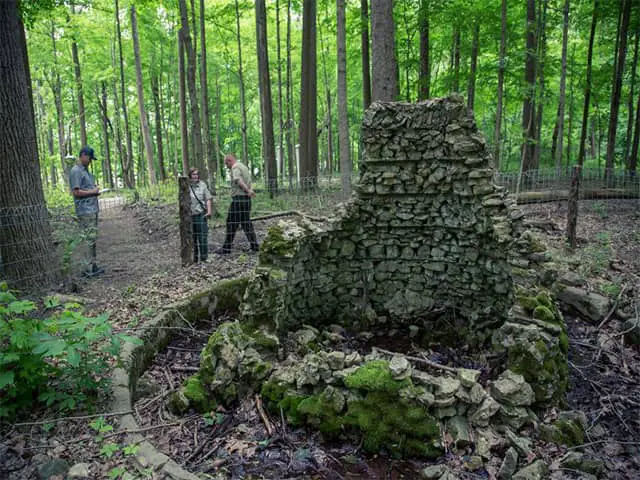 Flooding on the Ohio River turned it into a 25-mile-wide lake in early January 1937. Nearly a million people were displaced, and 285 people were killed. The Ohio River reached a height of 19 feet above flood stage, flooding 90% of Jeffersonville.
Whatever structures survived the floodwaters on Rose Island were damaged beyond repair. Some areas of the park were submerged under 10 feet of water. The resort was never rebuilt and was abandoned to nature. Flood levels are indicated by markers placed throughout the area.
How to Gain Access to Rose Island before and now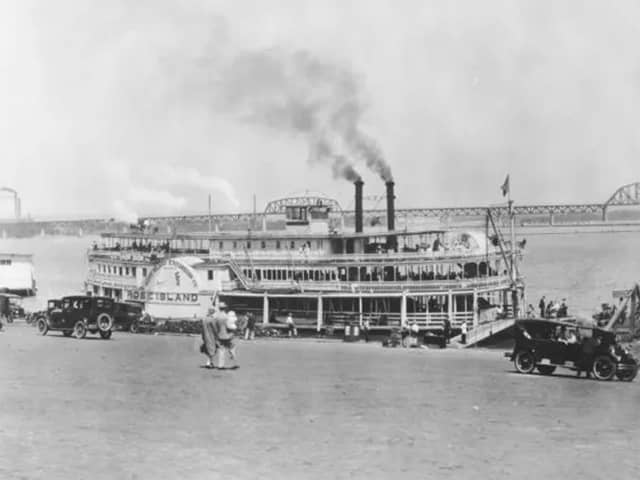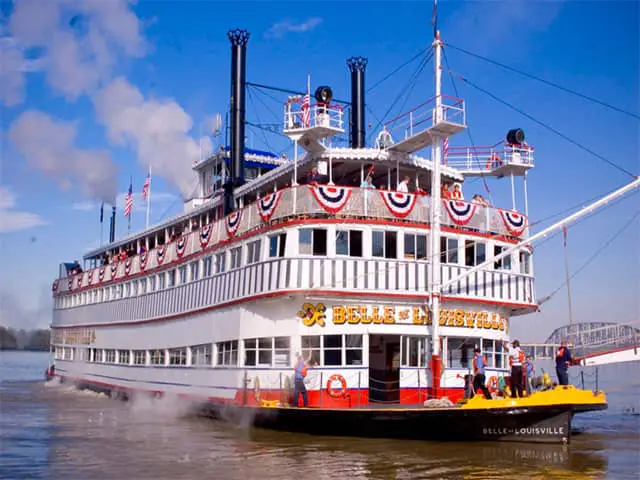 Rose Island could be reached in two ways. The first was a swinging wooden footbridge 50 feet long, and the second was a slower but more scenic steamboat ride. Several steamboats were circling the park's waters. Steamer America, City of Cincinnati, Columbia, and Idlewild, which later became known as The Belle of Louisville, were their names.
Idlewild was built in 1914 in a very modern design: an all-steel superstructure and an asphalt main deck. The boat is said to hold the all-time record in her class for years of operation, kms traveled, and places visited. A trip on this magnificent vessel from Louisville to Rose Island would last between an hour and a half and two hours, with a ticket costing only 50 cents.
Theme Park Restoration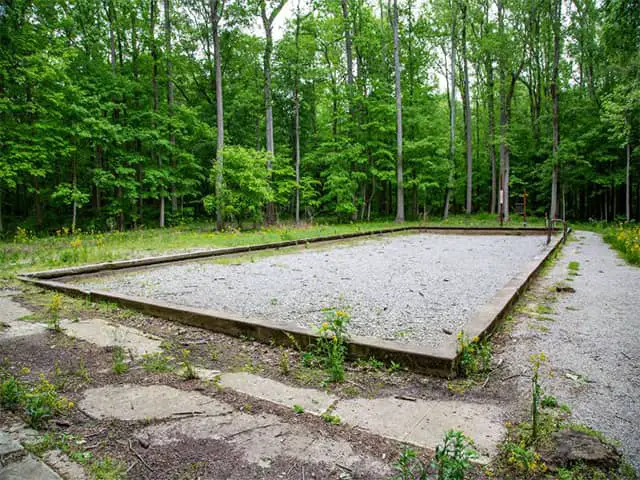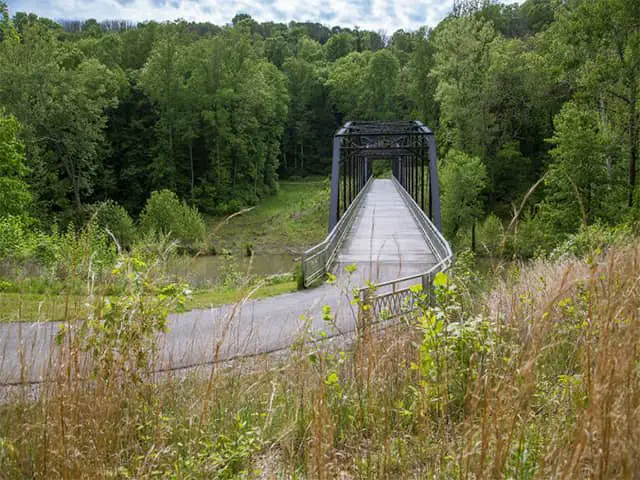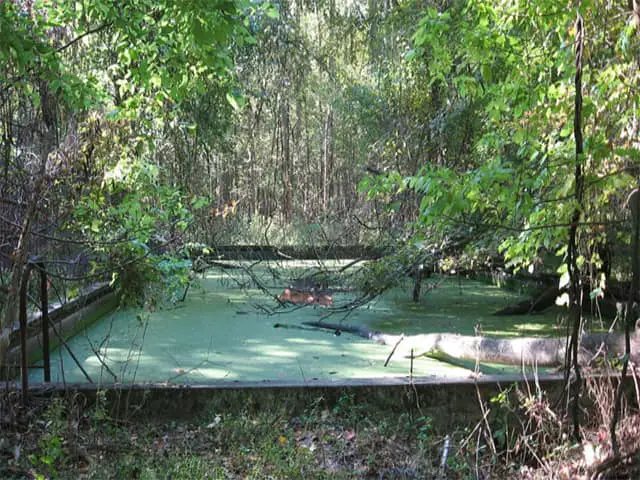 The Indiana Army Ammunition Plant purchased the land during WWII to serve as a buffer between the plant and the Ohio River. The land was donated to the State of Indiana in 1995, and it is now part of the Charlestown State Park.
The swimming pool, which was reported to be the first water-filtered pool in the Midwest, was a stagnant mosquito breeding ground when the Indiana Department of Natural Resources took over the area. The pool was fitted with a filter that was filled with rock. The ladders are still waiting for swimmers to come out.
In the years since, the state has improved the area by adding a walking path and interpretive signs. Today, Trail 7 will take hikers through the abandoned park, which is accessible from Trail 3 via a restored White River bridge.
If you visit there: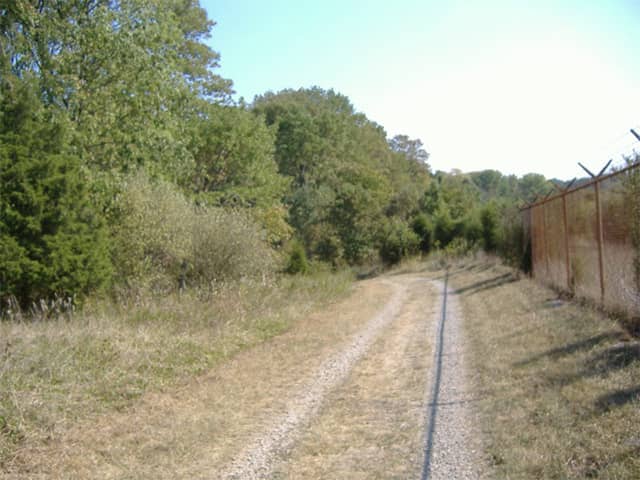 Consider that the site is within Charleston State Park and is about a 20-minute walk down a steep incline from the nearest parking lot.
Read more from us:
Isolated world's largest theme park Geauga Lake, Ohio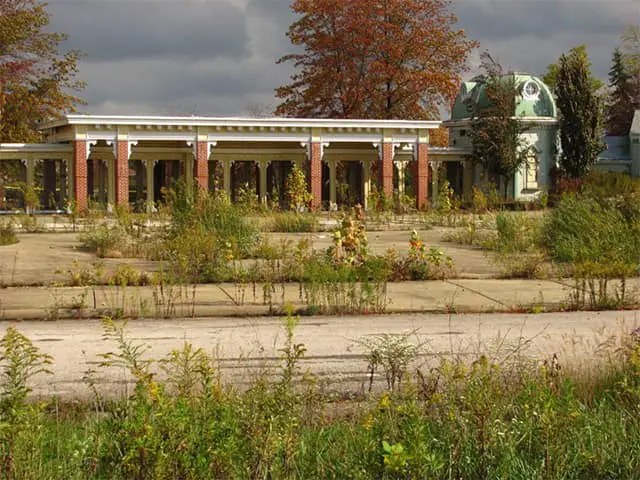 It was called Picnic Lake in the 1800s. Sullivan Giles, one of the first people to settle in Ohio, chose this area to build a log cabin and later a bigger timber frame home.
After that, the place was called Giles Pond. All day fun: Giles also set up picnic areas and built a dance hall and other entertainment cabins near where people live and visit. Read more………..