Prehistoric Forest, which opened in 1963, was one of those roadside attractions that kids begged their parents to stop at. Life-size dinosaurs, a safari train, a man-made volcano, and even a waterslide were promised at the small amusement park.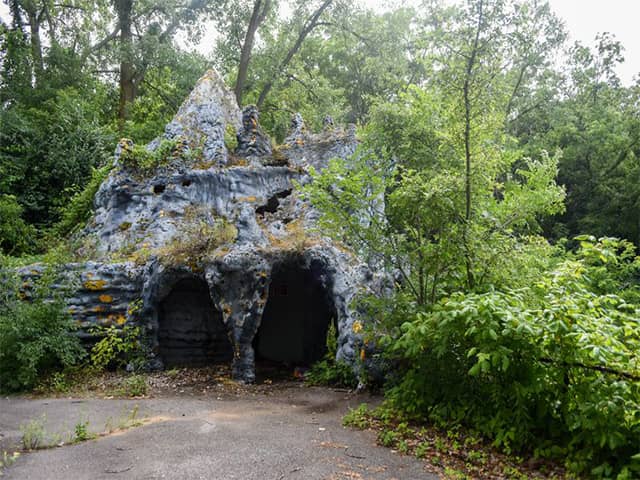 It was the ultimate attraction in Onstead, Michigan, which earned the nickname "Irish Hills" due to the large number of Irish families who settled there between 1830 and 1850.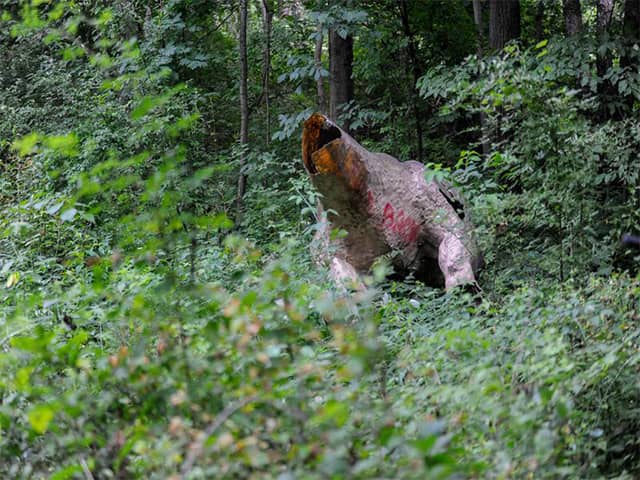 Prehistoric Forest was a small dinosaur-themed amusement park in Irish Hills Michigan, USA. It was built to capitalize on the burgeoning tourist trade along US Route 12, but as interstates were constructed, the area saw less traffic. In 1999, Prehistoric Forest was closed.
Irish Hills, located in southeastern Michigan, was named after a number of Irish families who settled there between 1830 and 1850. It became popular as a tourist destination in the 1920s, with many summer homes and cabins built.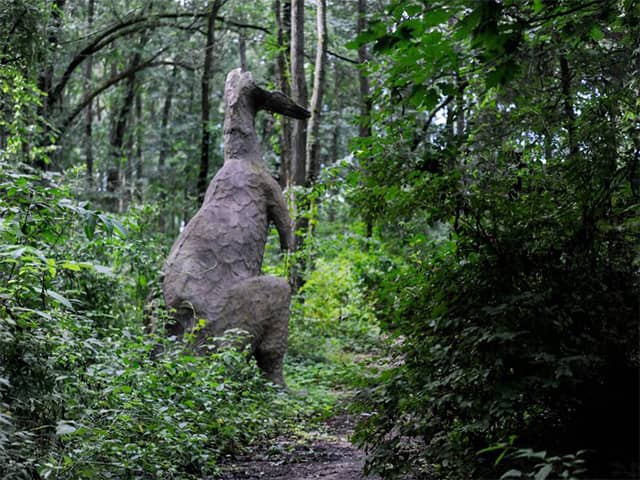 The region was known for its natural beauty, which included rolling hills and a number of lakes. Its location on the main route connecting Detroit and Chicago was also considered advantageous.
Irish Hills michigan has some of the highest peaks in southeastern Michigan, making it an ideal location for the Irish Hills Towers, which were built beginning in 1924 and were constantly added to as feuding property owners competed to build the tallest tower and attract the most visitors. The towers were purchased jointly in 1955 and were a popular tourist attraction until their closure in 2000.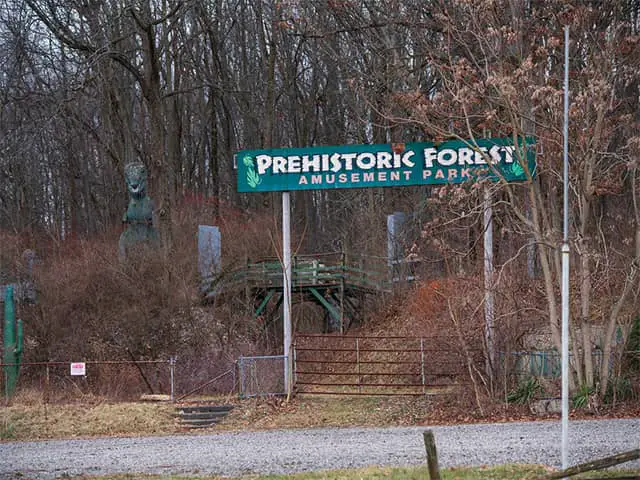 There were several attractions in Prehistoric Forest. As it wound its way through the forest, a train ride transported visitors back in time. Sculptor James Q. Sidwell's 63 fibre glass dinosaurs greeted visitors. A walking tour brought visitors closer to the dinosaurs and taught them about their diet and habitat. The Jungle Rapids Water Slide was over 400 feet (122 meters) tall.
A maze, interactive digging pits, and an active man-made volcano were among the attractions. A train ride through The Land of The Leprechaun attempted to capitalize on the area's connection to Ireland.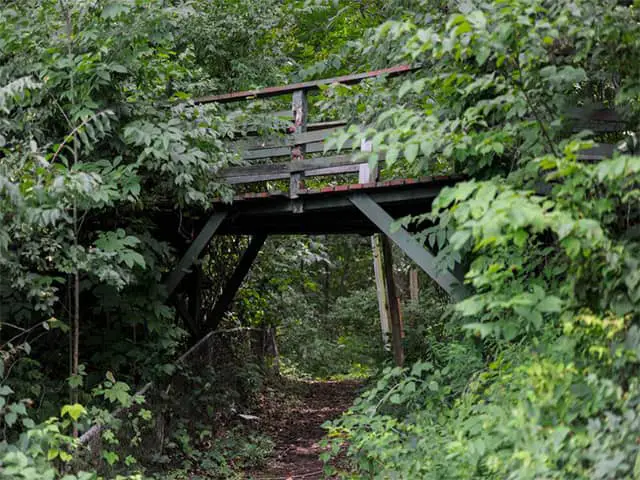 The number of visitors to the park began to fall in the 1980s as Irish Hills michigan became less popular and tourist traffic along US Route 12 decreased. Guests were drawn away from smaller amusement parks by new destination theme parks such as Walt Disney World and Six Flags. Prehistoric Forest managed to survive for several years before closing in 1999.
Follow us on Quora and Pinterest
Even before the park closed, the fiberglass statues had been a favorite target for student pranksters at nearby schools since the 1970s. Three statues, including one of a neanderthal man, were stolen from the park and later discovered in front of Saline High School in 1985.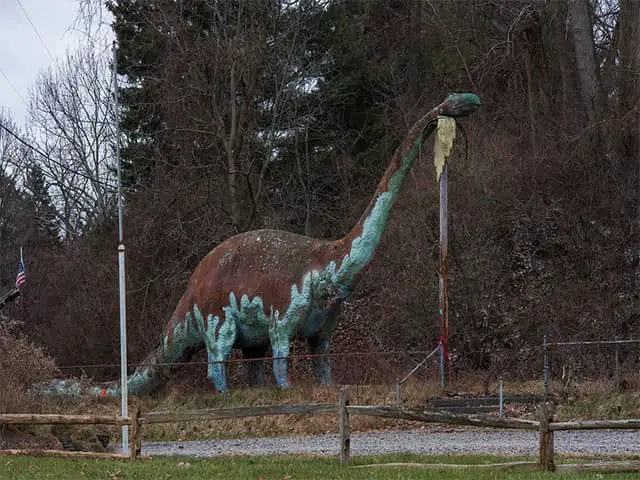 A similar prank in 2010 saw some of the same figures appear on top of a school in Onsted, necessitating the use of heavy equipment to remove the statues from the roof.
Things began to change for the once-busy park in the 1980s. Interstates were rerouted, and the big names arrived, causing visitors to prefer larger parks such as Six Flags and Disney. Due to declining attendance, the park was forced to close in 1999.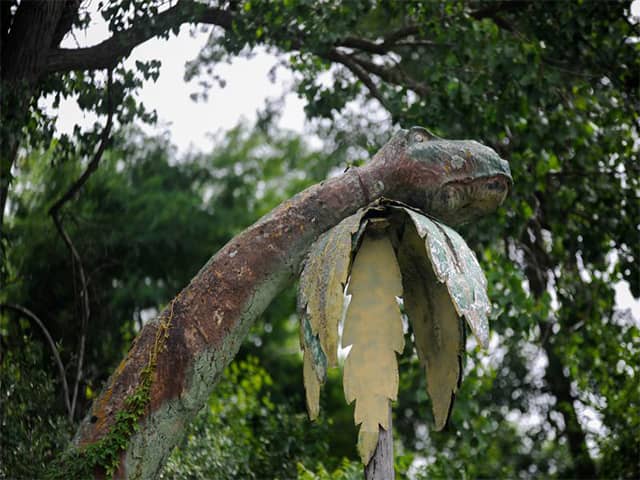 It has since been abandoned, and nature has begun to reclaim the land. Broken pieces of once-colossal dinosaur statues lay on the ground, alongside overgrown play areas and vandalism from the many visitors to the now-vacant park.
Back in 2019, the current landowner mentioned rebuilding the once-magical attraction, but there are currently no plans in the works.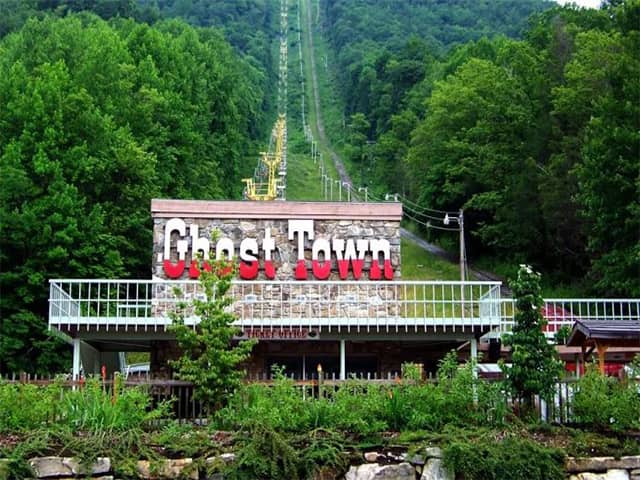 Read another Article about: Abandoned Ghost Town in the Sky