Homes that look like they belong in a horror film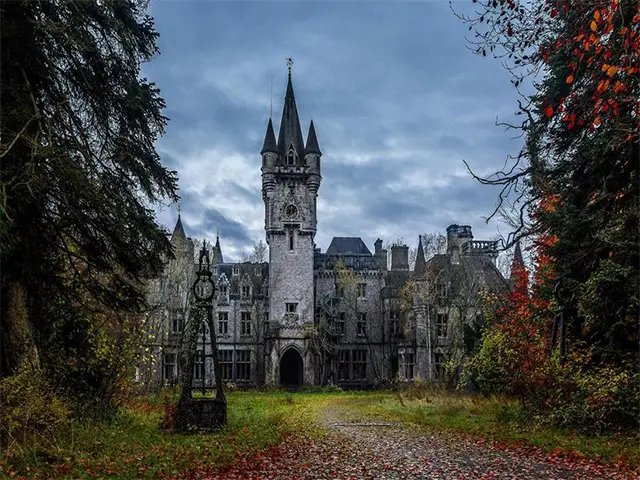 Nothing gets our imaginations going like an abandoned house. These abandoned structures have witnessed history unfold and their crumbling walls are steeped in spine-chilling secrets. Would you be brave enough to approach these abandoned landmarks on a dark night? If you dare, click or scroll on to see some of the most terrifying empty houses from around the world…
Carleton Island villa is haunted in New York, USA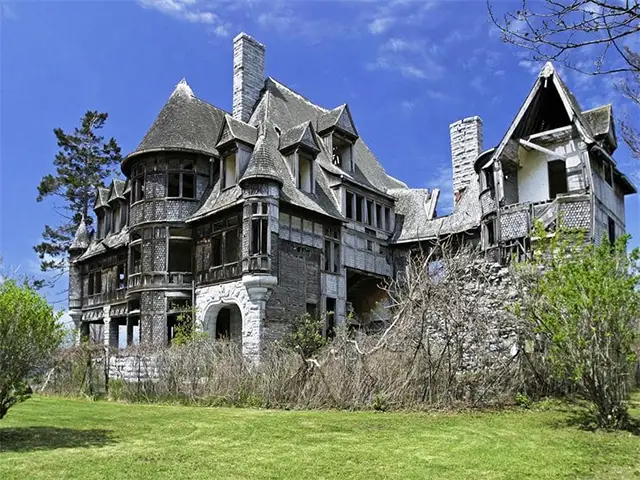 This dilapidated villa on Carleton Island, New York, has not only been vacant since 1927, but it is also said to be haunted by the ghost of its former owner, typewriter entrepreneur William Wyckoff and his family. Wyckoff commissioned the expensive abandoned mansion in the 1890s, but he's rumored to have died of a heart attack on his first night there, just a month after his wife died unexpectedly. Take what you will from that…
Georgia's Pendleton-Graves House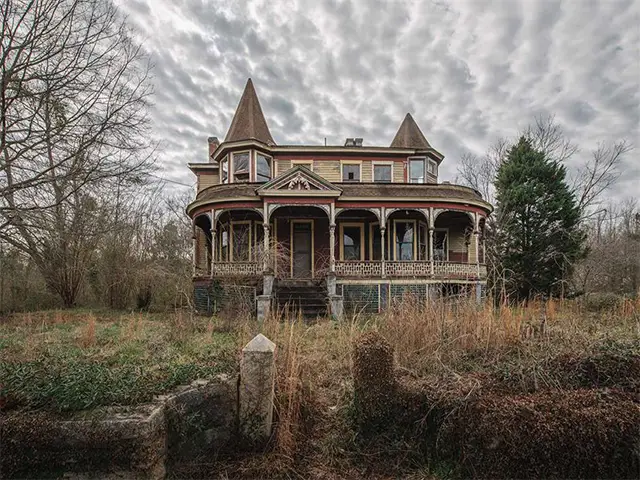 This is one house we wouldn't want to come across after dark. The original bones of the ornate Pendleton-Graves House in Sparta, Georgia, date back to the 1820s. The grand structure, with its turrets, cornicing, and elegant porch, was once a landmark home in the area, but it has long been abandoned to the elements and now makes a haunting sight.
Zemgale, Latvia, eerie woodland retreat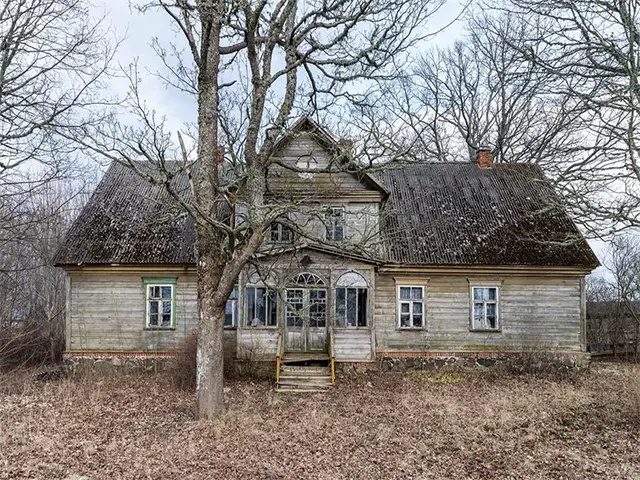 This eerie home in the Latvian town of Dobele, within the district of Zemgale, is enough to send shivers down your spine. The derelict wooden house, framed by gnarled trees, could easily serve as the setting for a horror film. It's unclear how long the house has been abandoned, but given the broken windows and moss-covered roof, it appears to have been dormant for some time.
Kojori, Georgia, ornate villa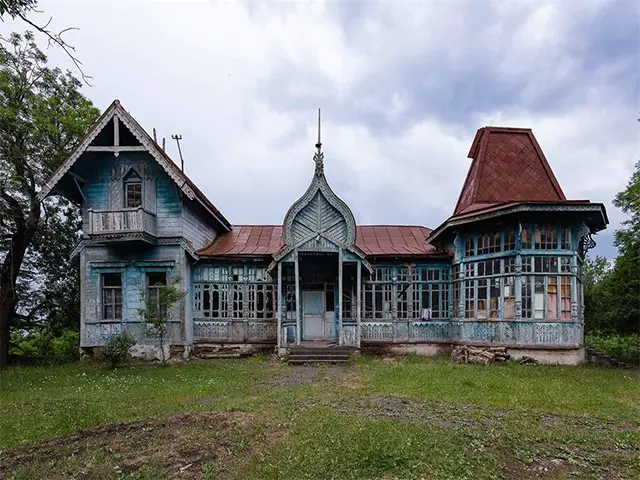 Despite its dilapidated state, it's difficult not to be enchanted by this once-opulent Georgia home. We'd love to have seen this magnificent home in its heyday, from the exquisite porch gable to the diamond-tiled roof and intricate windows. Years of neglect have unfortunately taken their toll, leaving shattered glass and rotting woodwork behind. All that is left now is a haunting structure alone in a desolate clearing.
Utah, USA, weathered cabin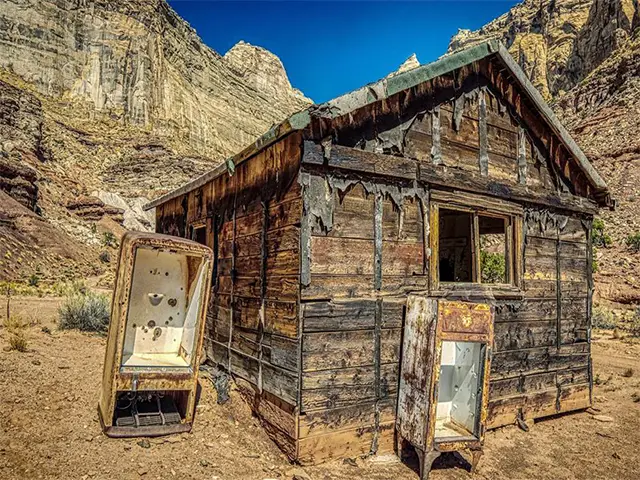 This haunting abandoned tiny home, once part of a small community of shacks and cabins used to house miners, has been left open to the elements. Outside the cabin, which is located in Utah and surrounded by rugged shrublands and mountains, rusted, bullet-riddled furniture, including a fridge, has been discarded. Could this be the site of a shootout?
Bikovo Manor is located in Lipetsk Oblast, Russia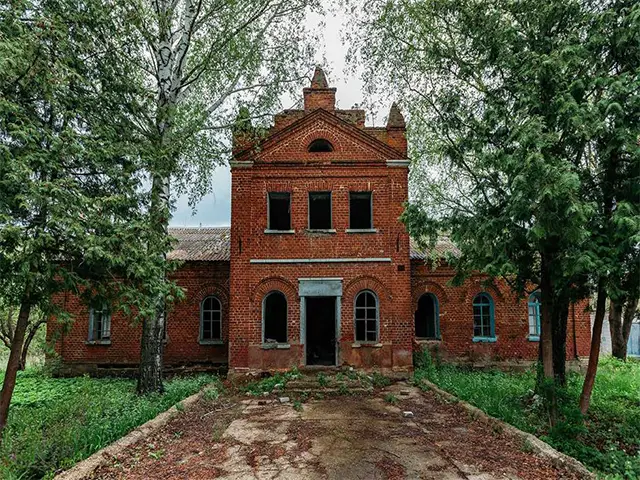 According to the broken windows and crumbling brickwork, this empty brick mansion has been empty for decades. It was undoubtedly a magnificent residence in the distant past, with a tree-lined drive and grand pedimented façade. The derelict shell, now a shadow of its former self, looms out between the branches, more eerie than elegant.
Chernobyl, Ukraine, eerie mansion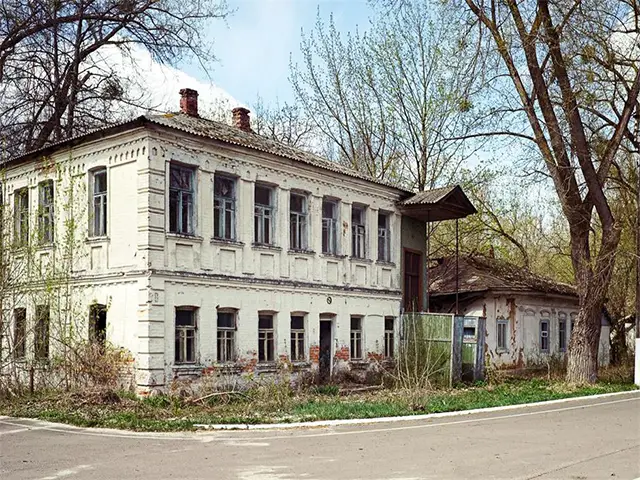 Few places in the world are as haunting or heartbreaking as Chernobyl, the site of the 1986 nuclear disaster. The city was evacuated as a result of history's most disastrous power plant accident, and entry is strictly regulated by the Ukrainian government. This abandoned mansion is just one of many dilapidated houses left in the toxic town, a lingering reminder of the thousands who have died since the disaster.
Sweden's country cabin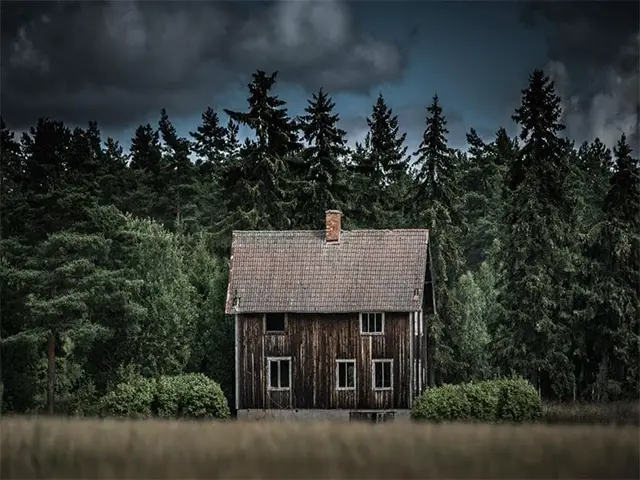 This eerie house stands empty and deserted in the middle of the Swedish countryside after its owner mysteriously abandoned it. The rundown wooden house, surrounded by trees and located in a remote location, gives us the creeps – it's far from an idyllic holiday retreat!
Kolmanskop, Namibia, sand-filled house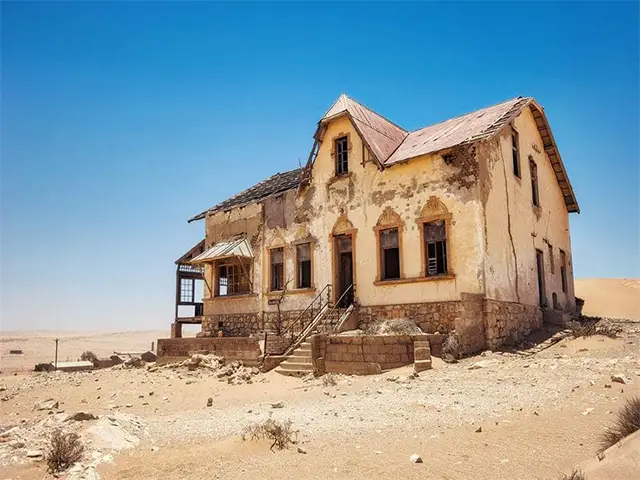 Kolmanskop, once a bustling diamond mining town, was abandoned in the 1950s as the precious gem supply began to dwindle. Despite the fact that Kolmanskop is now a ghost town, its former residents left behind some intriguing houses, including this desolate property. The site, which has been completely ravaged by sand, is now a tourist destination run by the world-famous diamond company De Beers and is used as a film location for TV, film, and fashion shoots.
California, USA, abandoned miner's cabin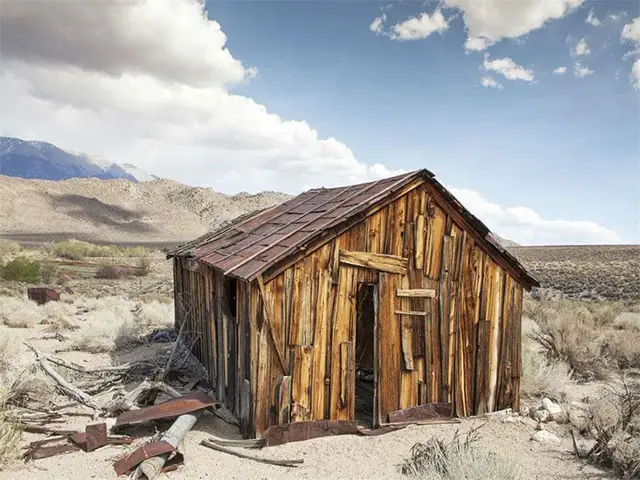 In the nineteenth century, Benton Hot Springs in California was a thriving mining town. However, as heavy industry declined, the town's population shrank rapidly, and many homes, including this old miner's cabin, were abandoned. After years of neglect, the creepy cabin has begun to crumble – one of many in this desert ghost town.
Follow us on Facebook and Pinterest
Vlajkovac, Serbia: Bissingen Castle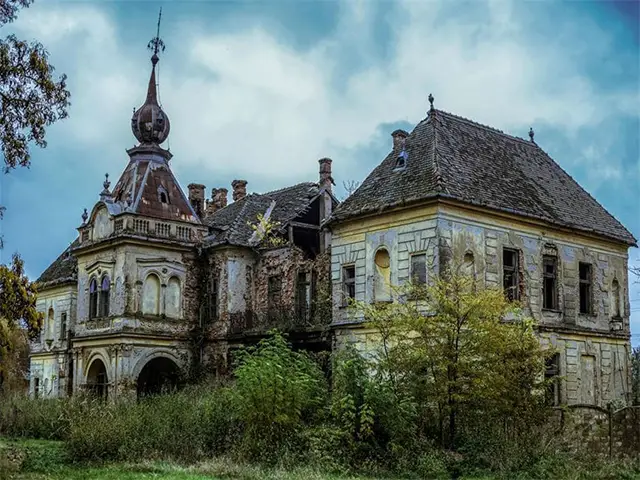 Bissingen Castle, built in the mid-nineteenth century, is a fairytale castle in ruins. It was once the residence of local nobility, but it is now a far cry from its regal heyday. While investors intended to turn the structure into a hotel, no progress has been made, and the grand estate remains dormant.
Transylvanian spooky house, Romania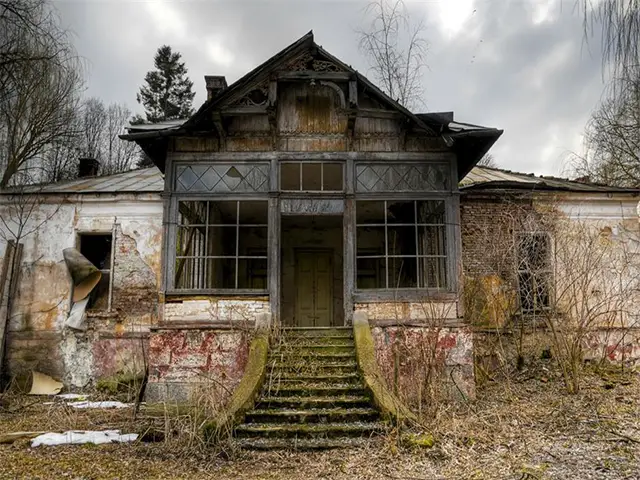 This abandoned house in Transylvania, Romania, fits all of the creepy haunted house tropes. The steps are encrusted with moss, there are gaping holes where windows once stood, and the façade has crumbled to a jumble of materials as time has taken its toll.
DA Lt, Vietnam, ruined villa
It's not difficult to imagine how luxurious this Vietnamese villa was once upon a time. The French developed à Lt as a resort in the early 1900s, and many vestiges of its colonial past remain. Despite its picturesque lake setting, the eerie home, with its bricked-up door and windows, is gradually crumbling.
Tallinn, Estonia, dilapidated old house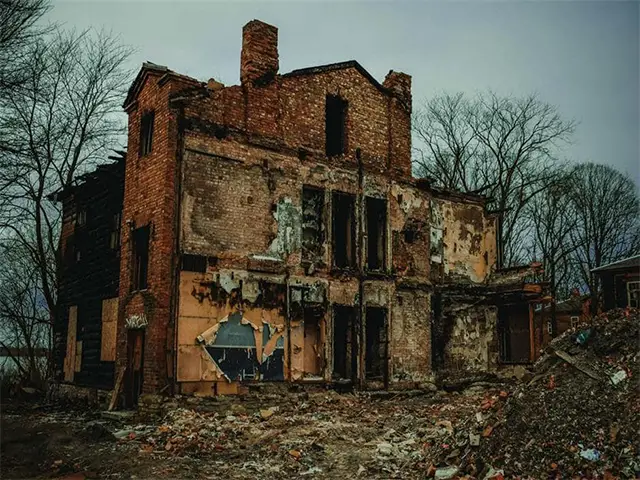 This abandoned house in Tallinn looks like it came straight out of a horror film and would require more than a fresh coat of paint to make it habitable again. The windows have shattered, there are structural issues, and the façade is covered in rotting wood, graffiti, and crumbling brickwork.
Hemsedal, Norway, tree-filled house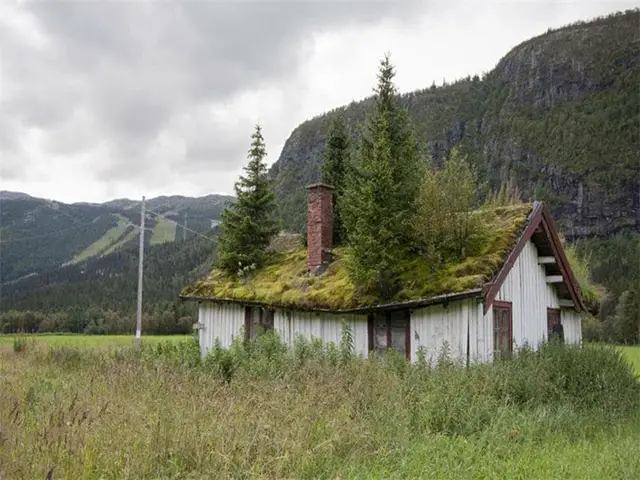 When this treehouse in Norway was abandoned, it took treehouses to a whole new level. Instead of the cozy rooms it once provided, it now houses a small forest of spruces that have forced their way through the roof. It's unclear how they got there, as the area around the structure appears to be devoid of trees.
Tuscany, Italy, Villa Massoni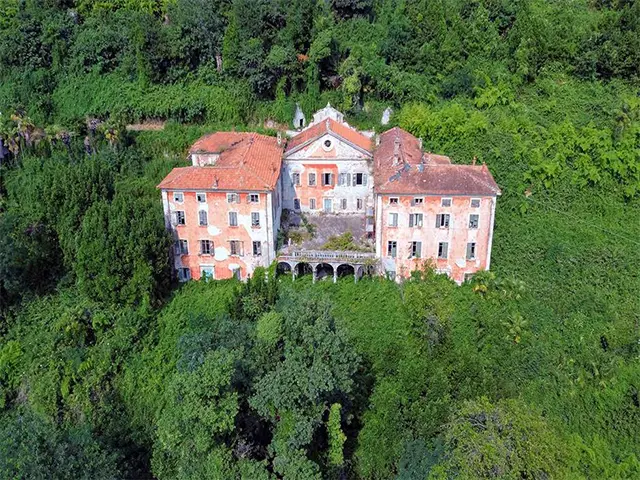 You might ask yourself the obvious question: why would you ever abandon such a regal residence in Tuscany, one of the most beautiful regions in the world? Whatever the answer, this dilapidated dream home has been uninhabited for decades and has gradually deteriorated.
Read more about : St. Elmo, Colorado: Best Preserved Rocky Mountain Ghost Town