Autumnal residence, Aomori, Japan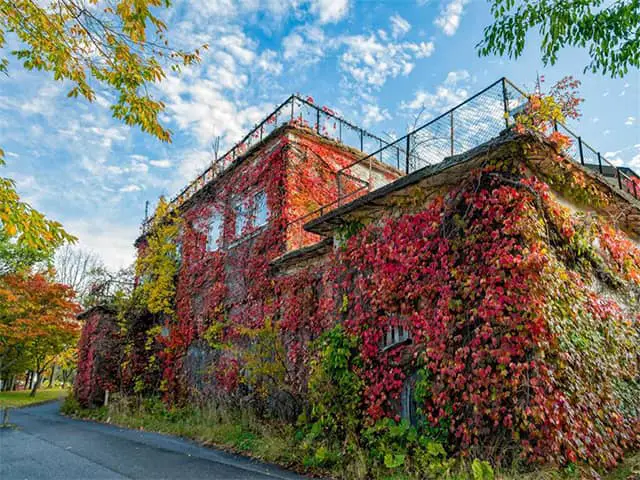 Many abandoned homes become shadows of their former selves, but not this remarkable Japanese empty house. Every year after the summer, when the leaves of the vines that have slowly crept up the sides burst into beautiful rich colors, it comes into its own.
Dobele, Latvia, towering abandoned house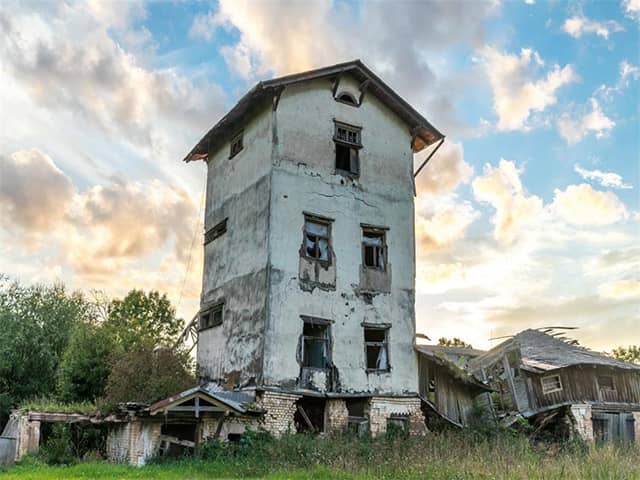 Even though it is surrounded by greenery and located under sunny skies, this eerie-looking abandoned home in the town of Dobele cannot be cheered up. The tall house has no windows, crumbling foundations, and creaking shutters befitting a haunted house.
Hull, UK, derelict house
This abandoned house in Hull, UK, has seen better days, with boarded-up windows, crumbling walls, and peeling paint. Its bright exterior may make passersby smile during the day, but the derelict house will make even the bravest of passersby wary of ghosts in the evening.
Brooksville Treehouse, Brooksville, Florida, USA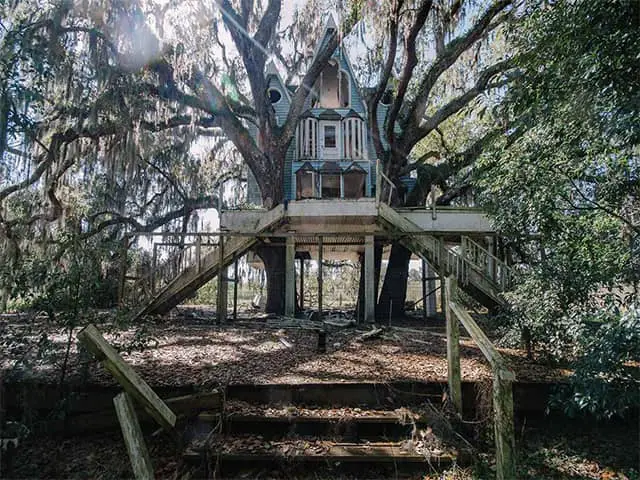 If you had a treehouse as a child, it was most likely a small wooden box perched in a tree in your backyard. But this incredible treehouse takes the cake: the massive home, complete with kitchens, bedrooms, and bathrooms, was built in the 1980s by a wealthy Florida industrialist for his grandchildren. The dilapidated treehouse has become an eerie shadow of its former self and a sad reminder of what once was since his death in the early 2000s.
Vienne, France: Château de la Mothe-Chandeniers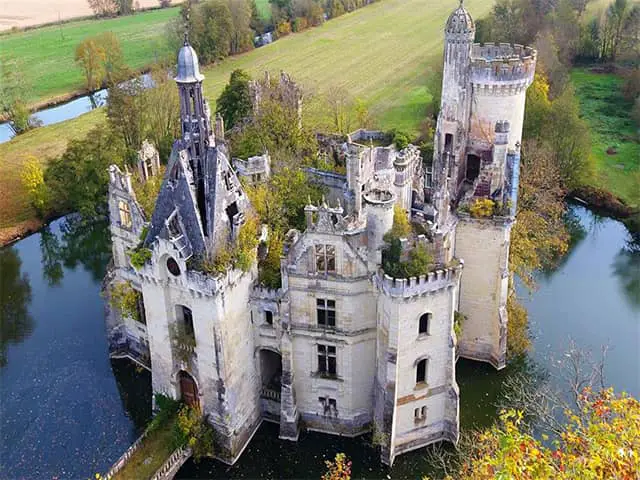 This magnificent château dates back to the 13th century, but time has not been kind to the abandoned stately home. Today, it stands as a derelict shell, crippled by devastating fires and severely damaged during the French Revolution, but it may fare better than the others on this list: a crowdfunding campaign has raised funds to restore the castle to its former glory.
Phatthalung, Thailand, dilapidated river house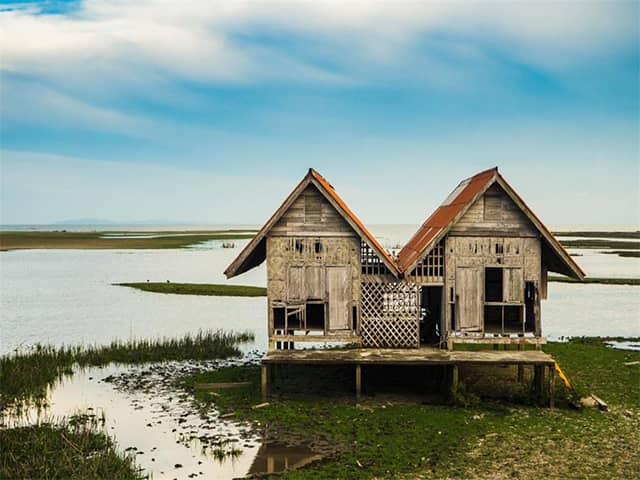 This abandoned river house in Thailand may appear idyllic at first glance, but it is far from it. Long neglected, its walls are crumbling, the roof is collapsing, and the ground beneath it is slowly being swallowed up by the water.
Dunedin, New Zealand student rental property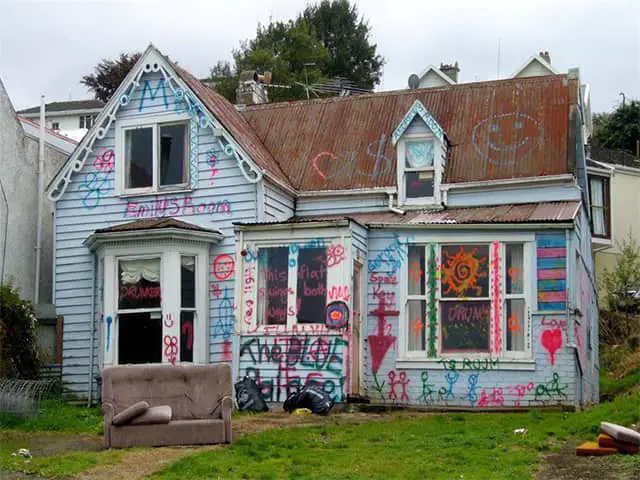 Imagine a scary movie with a bunch of students, a terrifying ghoul, and a rundown student property, and you'll be able to picture the setting: this abandoned property in Dunedin, New Zealand. The childlike graffiti on the exterior adds to the forlorn atmosphere: this is one house you'd want to avoid at all costs.
Devon's Georgian parsonage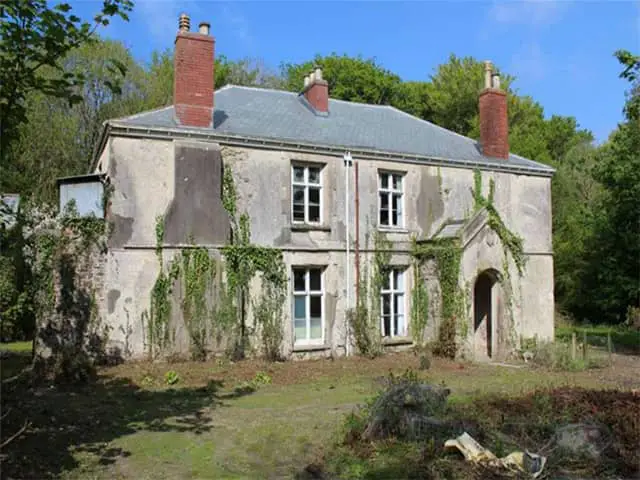 Although this seven-bedroom Georgian parsonage is set in five acres of countryside, it is not a place where you would want to retire. The walls are crumbling, and both the interior and exterior have a decidedly spooky atmosphere, with overgrown plant life decorating the walls and an unsettling silence permeating the property.
Its time to follow us on Facebook and Pinterest
House eroding in Maryland, USA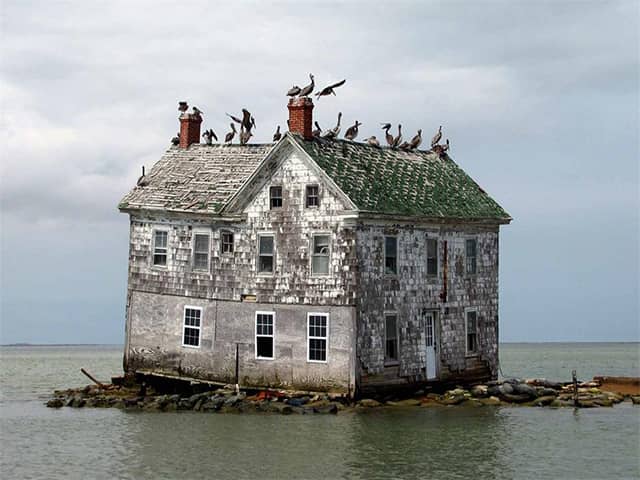 Holland Island in Maryland was once five miles long and home to hundreds of residents and over 60 residential properties before being forced to relocate in the 1920s due to dramatic erosion and rising sea levels. This was the last surviving home on the island, desperately clinging to life and battling the sea before collapsing in 2010.
Vermont, USA, abandoned house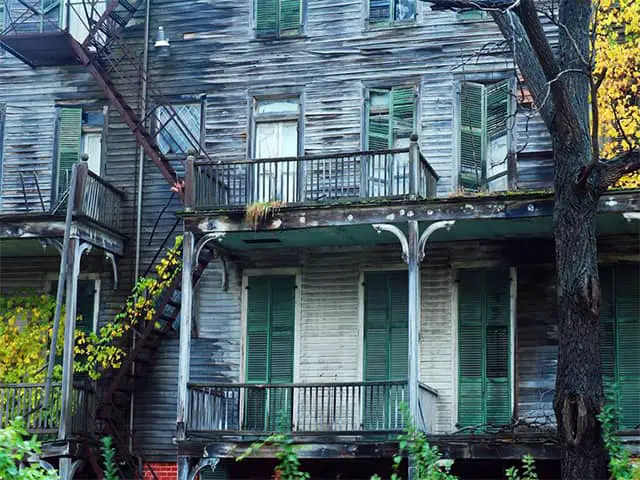 Stay away from this abandoned home in Vermont if unexplained noises and loud creaks bother you. Its shutters are straight out of a horror film, and it has been neglected to the point where vegetation has begun to creep up the sides of the house.
Darul Aman Palace is located in Kabul, Afghanistan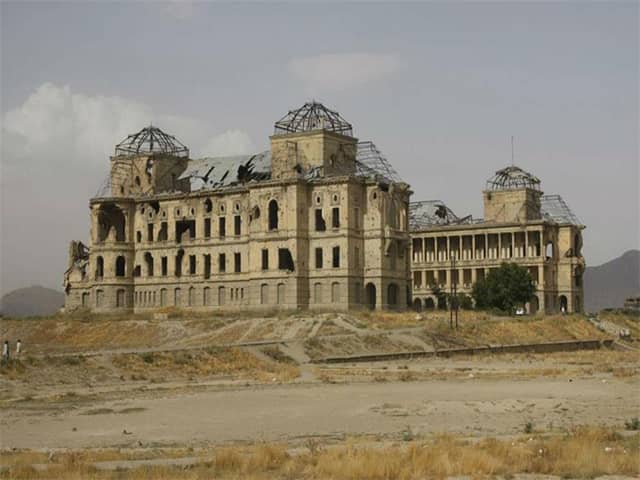 What was once a magnificent neo-classical palace is now in ruins. Darul Aman Palace in Kabul was built in the early twentieth century, but its full potential was never realized due to decades of war and bloodshed. It now stands as an eerie shell and a reminder of what could have been.
Cheshire, UK, Derelict Old House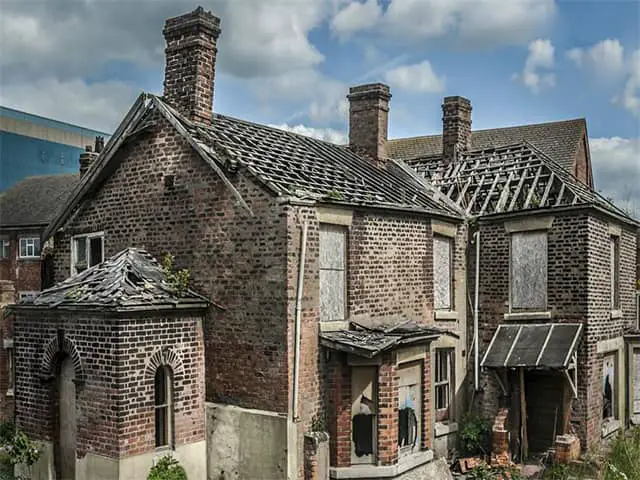 What appears to have been a large family home in Cheshire, UK, has now fallen into disrepair. The roof has caved in, the windows are boarded up, and there are debris piles all over the place. The eerie atmosphere of the ruins sends us running in the opposite direction.
Cabin in a Deserted Ghost Town in California, USA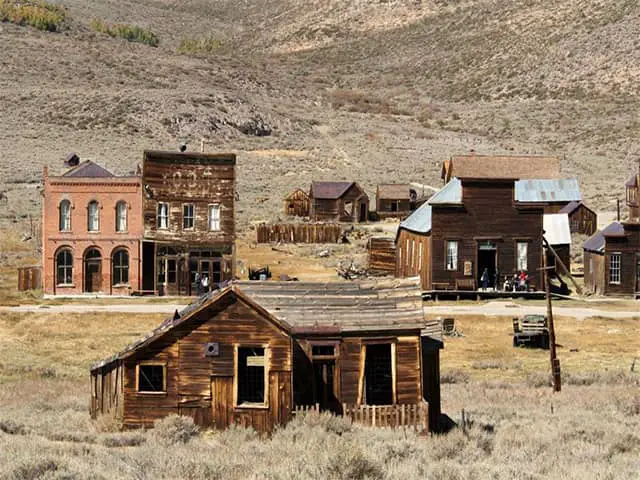 Look no further than this cabin in Bodie, a gold-mining town that came to life in the late 1800s, for a home haunted by the past. However, after the initial boom, its population of nearly 10,000 people dwindled, and Bodie became an abandoned ghost town in the mid-20th century. You can walk through the desolate streets and visit houses like this one, which has been vacant for over a century.
Home in the forest, Central Sudetes, Poland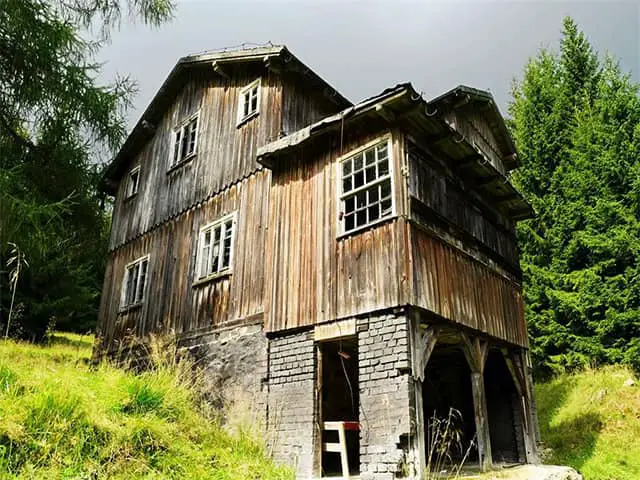 Wandering around a forest alone during the day may not seem scary, but come nightfall, it's the last place you'd want to be, especially if you happen upon this mysterious wooden house with cobweb-laced windows. This remote wreck of a home, hidden in the middle of a protected nature reserve in the Owl Mountains, has a sinister air to it.
Miranda Château, Celles, Belgium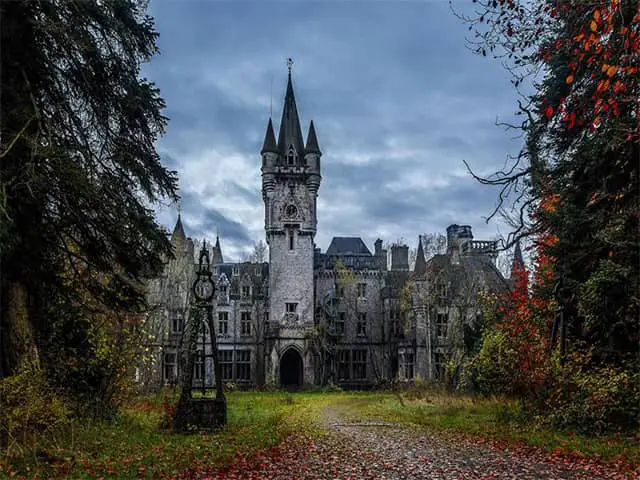 While it may appear to be a fairytale castle on the outside, this abandoned château has not had a happy ending. The medieval property was built in the nineteenth century and was occupied by the Nazis during WWII before being converted into an orphanage and summer camp. However, the crumbling palace became too expensive to maintain and was permanently closed in 1991, only to be destroyed by fire a few years later. Unfortunately, the grand home was demolished, but its iconic, eerie façade will never be forgotten.
Read another Article from us: Isolated Longwood Mansion in Natchez, Mississippi: A tale of a Smashed Dream