This magnificent United Methodist Church is a rare example of Romanesque Revival architecture. The church was built in 1844 as a Greek Revival structure, but it was enlarged and a new façade was added in 1897.
The interior of the historic church is filled with period details, such as soaring stained-glass windows, massive wooden pews, and an antique organ. The main sanctuary is overlooked by a choir loft. The historic Methodist church was sold in September 2020 after sitting vacant for decades. Attempts are currently being made to preserve and restore the property.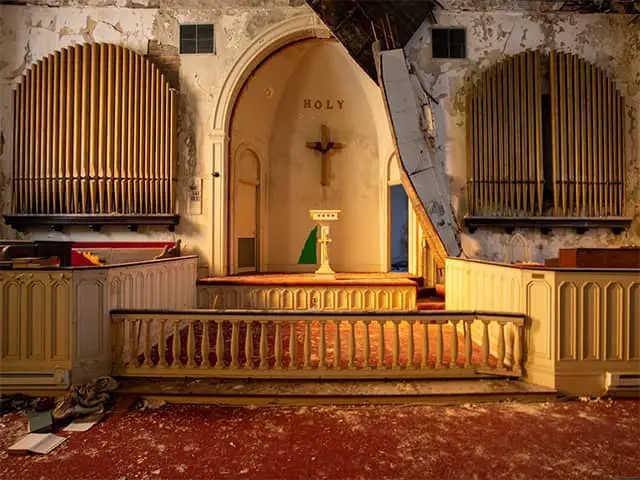 History of the United Methodist Church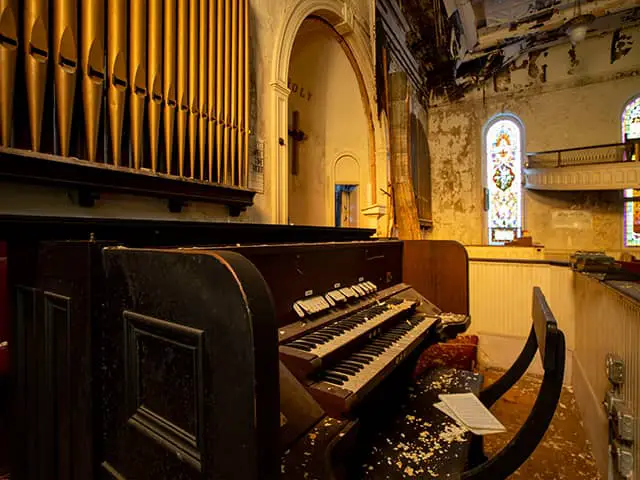 The autonomous Methodist Episcopal Church was established in 1784 in Baltimore, Maryland, under the supervision of Thomas Coke and Francis Asbury (later called bishops). The church grew quickly, but various schisms arose. A dissenting group founded the Methodist Protestant Church, a non-episcopal church, in 1830.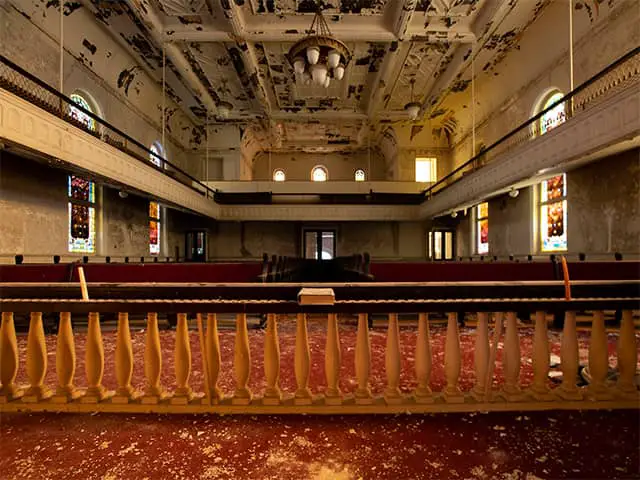 Follow us on Pinterest and Facebook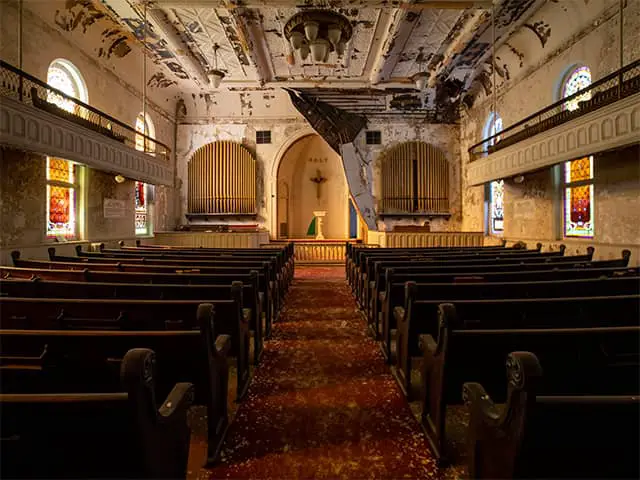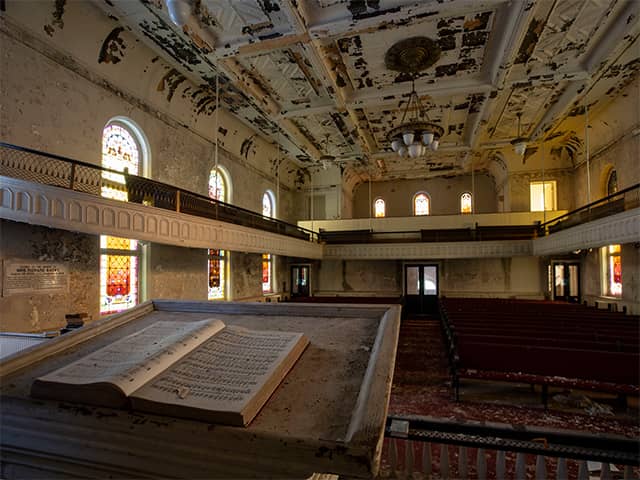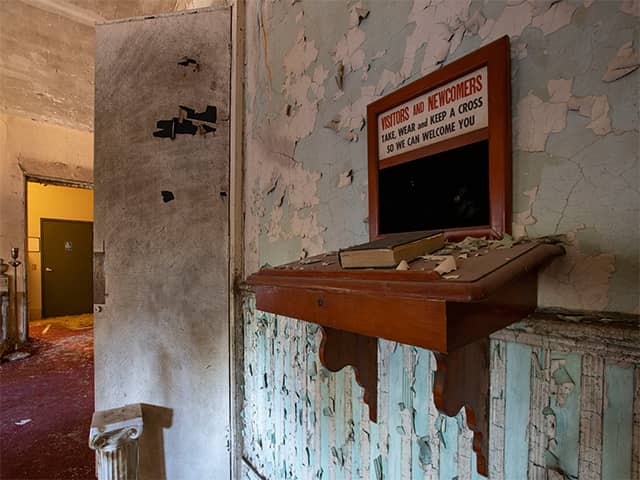 The slavery issue caused even more upheaval, and in 1845, southern Methodists formed the Methodist Episcopal Church, South in Louisville, Kentucky.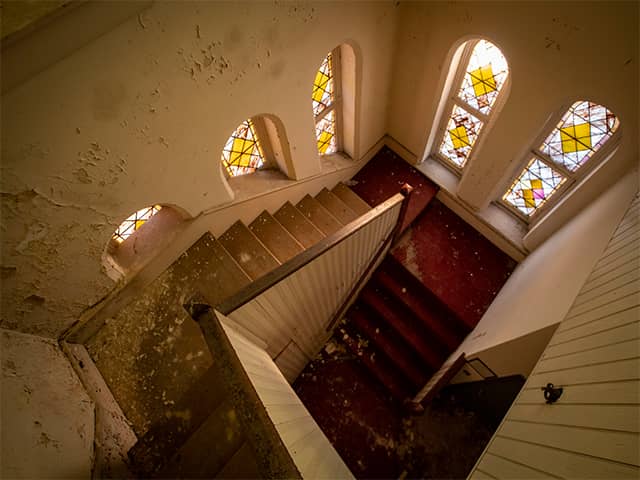 Methodist reunion movements began in the 1870s but progressed slowly. In 1939, the Methodist Episcopal Church, the Methodist Episcopal Church, South, and the Methodist Protestant Church merged to form the Methodist Church. The Methodist Church, primarily of British origin, and the Evangelical United Brethren Church, mainly of German origin but very similar to the Methodists, merged in 1968 to form the United Methodist Church.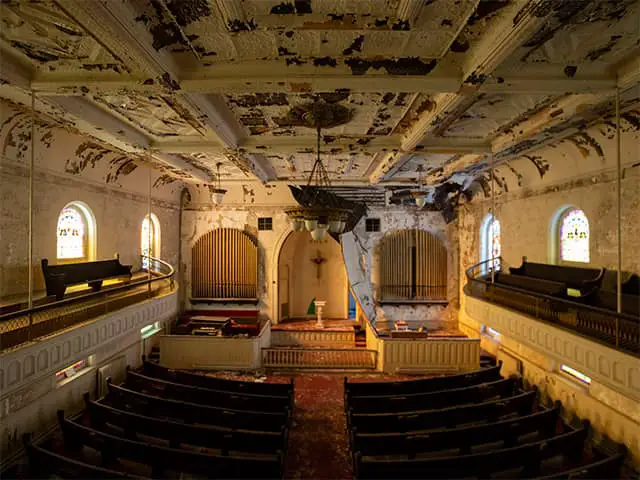 Women were granted limited clergy rights in 1924 and full ordination in 1956. The United Methodist Church elected its first woman bishop in 1980, and it has elected more since then.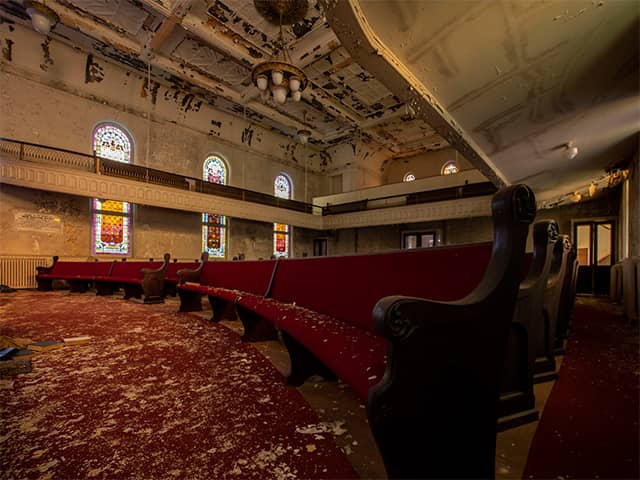 At a special session of the General Conference in 2019, leaders voted to assert the traditional stance against homosexuality, while a proposal to allow personal churches autonomy in decisions about gay clergy and same-sex marriage was defeated. As a result of the massive division within the denomination as a result of this vote, church leaders proposed dividing the church in early 2020 to resolve the debate.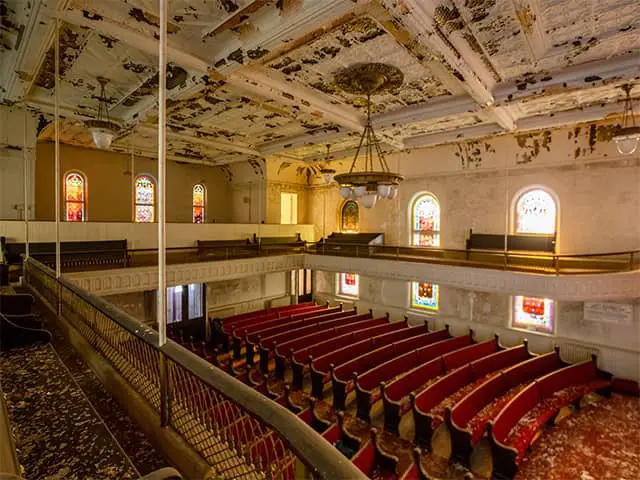 Read more: Abandoned Waverly Hills Sanatorium Kentucky: Ghost Adventures of Southwestern Louisville