There are Numerous Abandoned Locations which already been Renovated all around the world. They seem to be abandoned as a result of various factors including improper maintain too.
Spain's Canfranc International Railway Station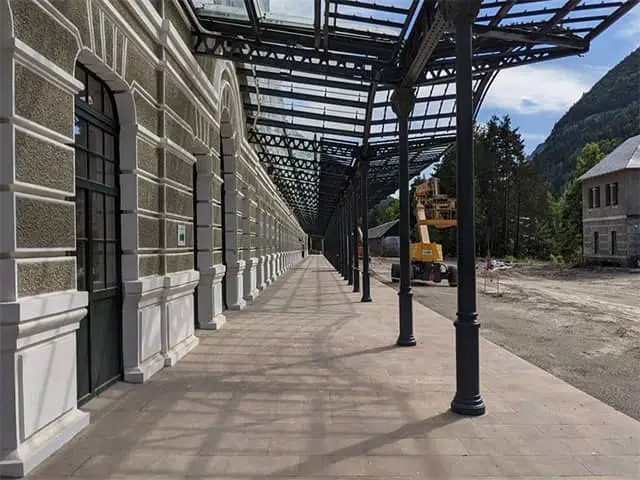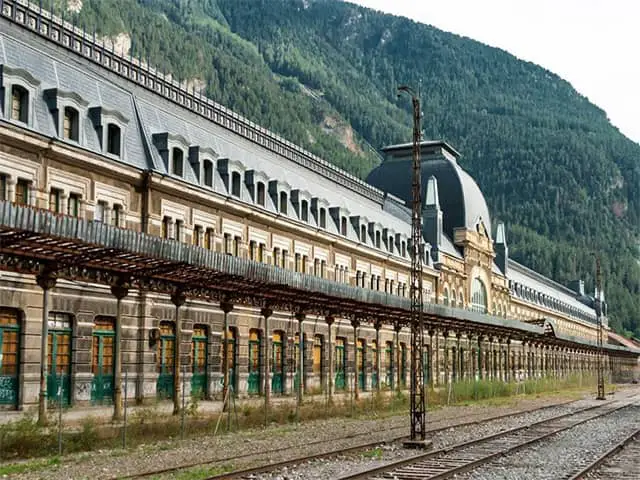 This grand station building is nestled high in the Pyrenees, right on the Spanish-French border. It was once hailed as among Europe's most important rail hubs, providing an international link across the mountainous border, and it opened to widespread acclaim in 1928. Spanish royalty and the French president were present at the ceremony. It has been largely abandoned since the 1970s due to the Second World War, the Spanish Civil War, and a variety of other political and economic factors.
The government of Aragon has begun long-awaited plans to restore the France-to-Spain railway line and convert the elegant old railway hub into a luxury hotel. According to reports, work has finally begun on converting the long-abandoned site into a 5-star hotel operated by the Barceló Hotel Group. By 2026, the Canfranc line and station are expected to be fully operational.
Philadelphia, Wm. Mulherin's Sons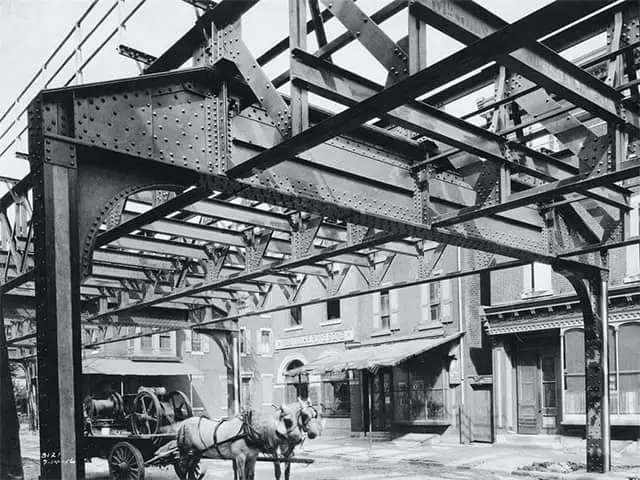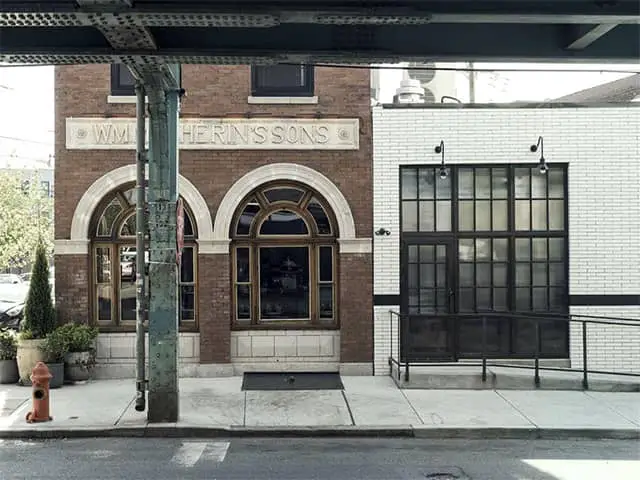 A 19th-century whiskey blending and bottling factory built in Philadelphia's now trendy Fishtown neighborhood sat empty for several years before being transformed into one of the city's hotspots by a major restoration project. Wm. Mulherin's Sons, named after the original business owned by Irish entrepreneur and whiskey baron William J Mulherin, is a buzzy restaurant and boutique hotel located on the corner of Front and Master Streets.
Method Co., a Philadelphia-based design firm, took great care to preserve the architectural integrity of the old whiskey distilling factory while reinventing the space. Wm. Mulherin's Sons, which opened in 2017, has two trendy restaurants – an urban Italian concept and a newly launched elevated Japanese restaurant – as well as four large loft-style rooms spread across three floors. A pulley system, arched windows, and exposed brick walls are all remnants of the building's industrial past.
Oderberger Stadtbad, Berlin, Germany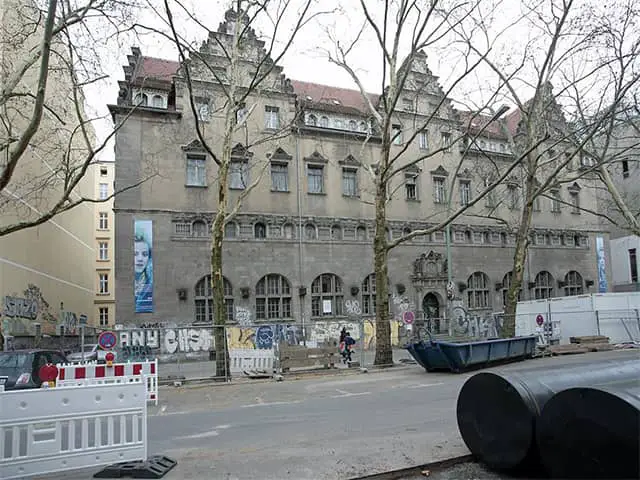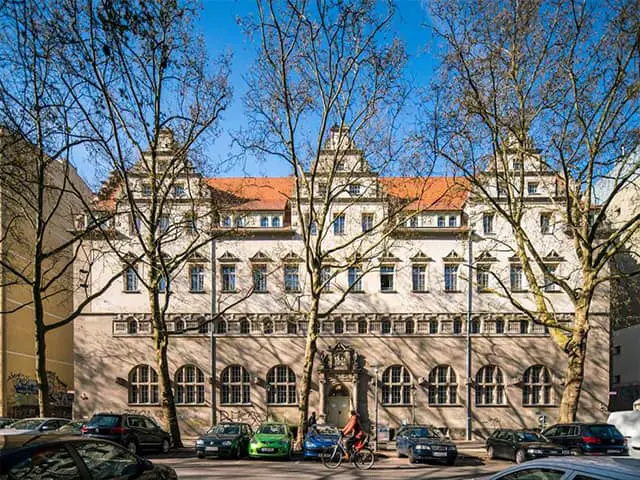 In 1898, the Stadtbad Oderberger, a free public bathhouse, opened in Berlin's Prenzlauer Berg district. Ludwig Hoffmann, architect and head of Berlin's municipal planning and building control office, designed it as a place for the capital's rapidly growing population to wash. Its side wings had 63 showers and bathtubs in addition to the central indoor swimming pool. After cracks appeared in the pool, the historic leisure center closed for good in 1986, and it sat empty until it was resurrected in 2016.
After a community campaign to save the building from neglect, private operators took over the listed building on Oderbergerstrasse. The restoration and transformation of the structure into a modern hotel with 70 rooms and two apartments began. The historic swimming pool has been restored to its former glory (with the addition of a spa) and remains central to the building; it is open to the public as well as hotel guests. Hotel Oderberger is a lovely spot to explore this central part of Berlin, with a great location, a good restaurants, and many unique features.
Texas, USA: The Baker Hotel and Spa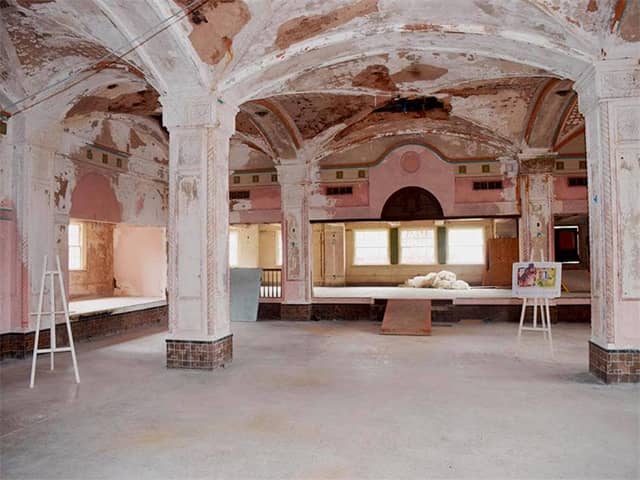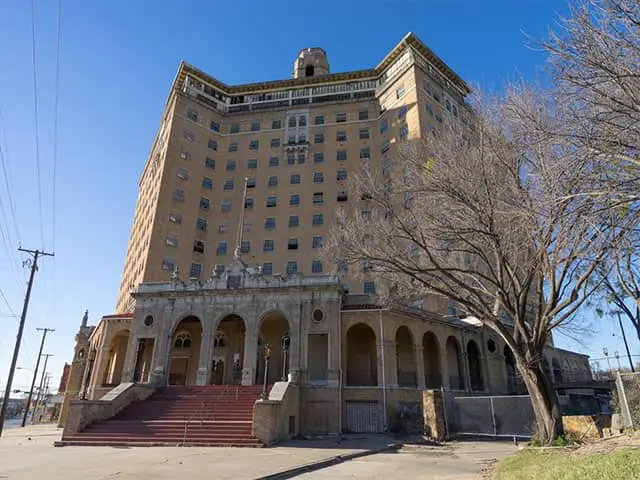 Okayama Prefecture, Japan, Inujima Copper Refinery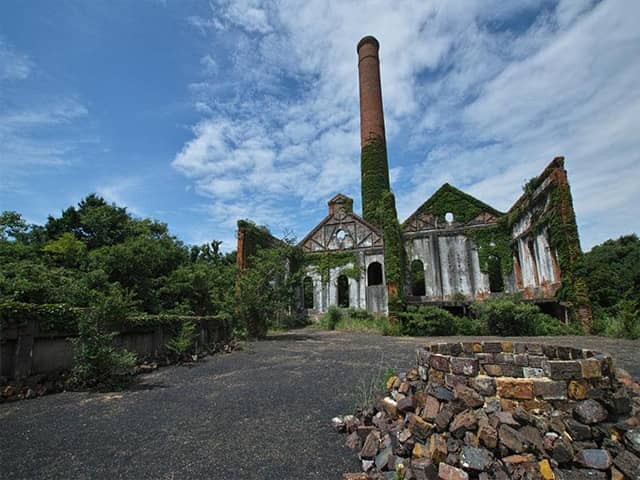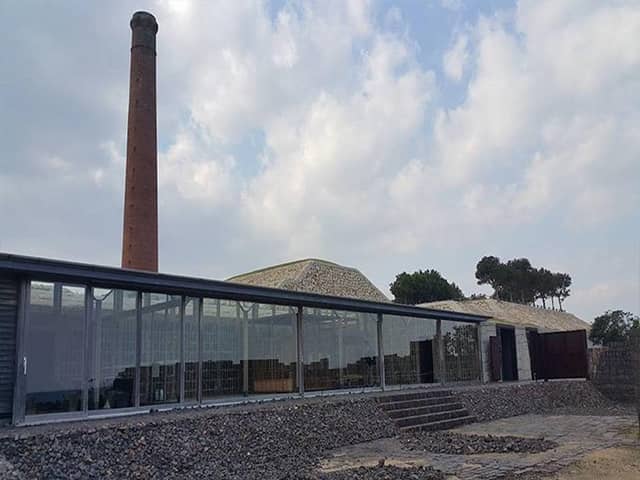 The small island of Inujima, located off the coast of Okayama in the Seto Inland Sea, was first used as a granite quarry before becoming an important smelting site in the early twentieth century, with a copper refinery built at its center. When copper prices fell just ten years after the refinery opened, it closed and many residents left the island. There are now fewer than 100 people left. Its distinctive smokestacks and crumbling brick structure had been left unused and vacant for nearly a century before being creatively repurposed into a one-of-a-kind art project.
The celebrated eco-gallery Inujima Seirensho Art Museum opened in 2008, built into and restoring the old industrial ruins. It is mostly underground and made of local materials like granite and discarded refinery bricks. Impressive art installations dot the walkable little island, which was left over from the previous Setouchi Triennale, modern art festivals for which Inujima, along with dozens of other islands and islets in the Seto Inland Sea, is a venue. Various abandoned industrial structures on these islands have also been given new life through art.
Deventer's Zwarte Silo, Netherlands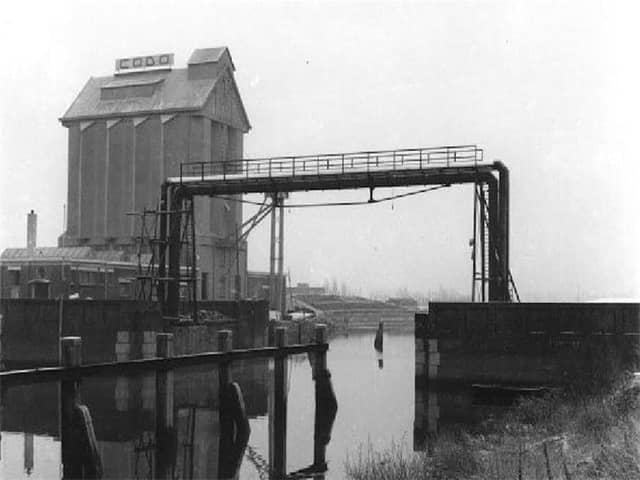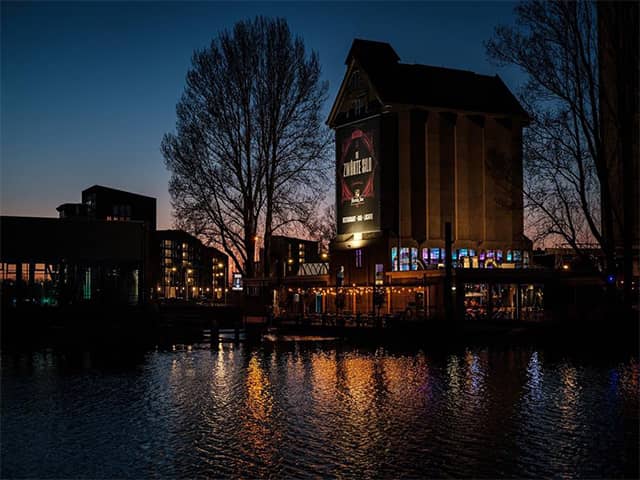 This architecturally striking silo has been sitting on the inner harbor of the Dutch city of Deventer since the 1920s. It was constructed to store grain. The forlorn and empty structure, once a hive of docklands activity, received an imaginative revival in 2015 when Dutch architect Wenink Holtkamp was commissioned to reimagine the site as a food hall. Once again, the waterfront is a hive of activity.
In addition to the large silo, the architects restored two adjacent low-lying brick warehouses that were previously used for salt storage to create the new venue, which now houses a food market, restaurant, and event spaces. The old silo's authentic industrial character has been beautifully preserved in the revitalized De Zwarte Silo, while also incorporating striking new elements such as large steel-framed windows that allow diners to overlook the historic harbor.
Baltic Flour Mill, Gateshead, United Kingdom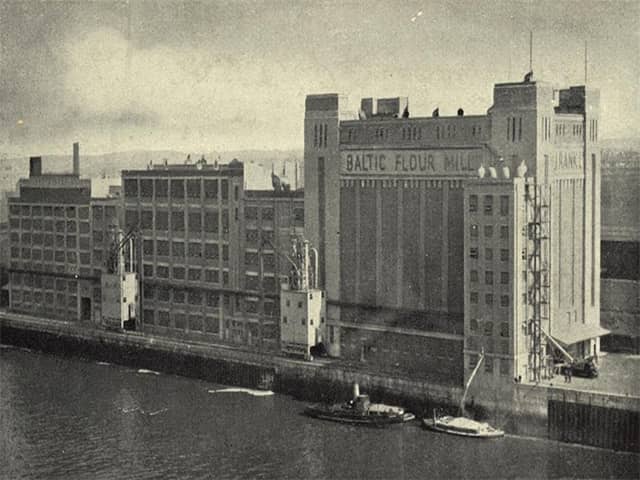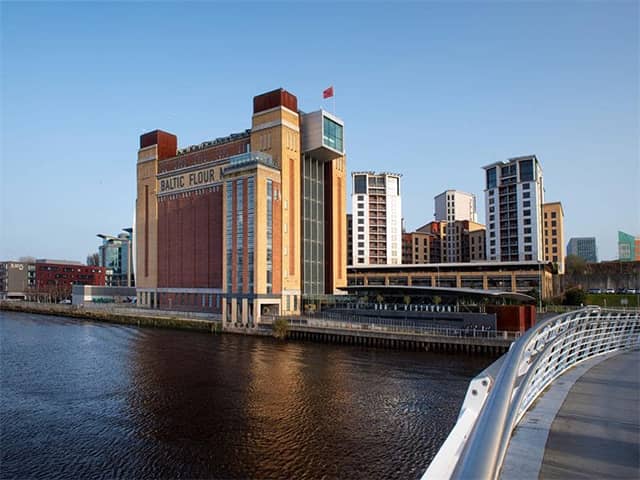 For decades, Rank Hovis's massive flour mill on the south bank of the River Tyne in Gateshead dominated the landscape. The Baltic Flour Mill employed around 300 people at its peak, and about 100 of them remained when the company decided to close the mill in 1981. The vast structure sat vacant for 20 years before being repurposed into a capacious contemporary art gallery, similar to the transformation of London's former Bankside Power Station into the Tate Modern, with construction beginning in 1998.
The new £46 million BALTIC Centre for Contemporary Art opened in 2002 in the converted flour mill and was one of the flagship buildings in the industrial city's Gateshead Quays area. The contemporary art hub, which overlooks the new Gateshead Millennium Bridge, is spread across six floors and covers an impressive 32,291 square feet (3,000 sqm). Its top-floor restaurant offers panoramic views of this redeveloped industrial zone.
Battersea Power Station, London, United Kingdom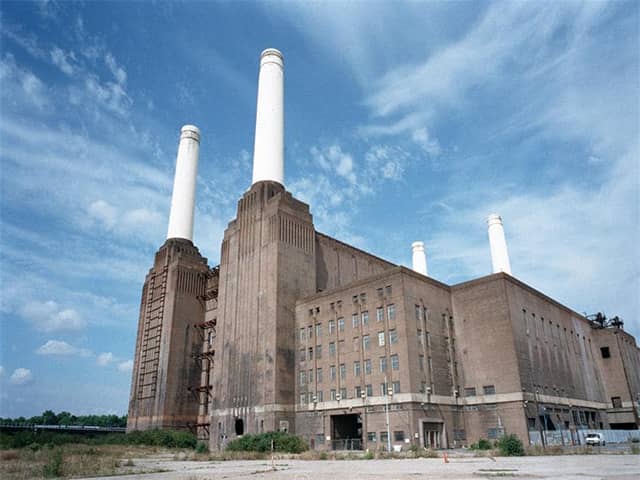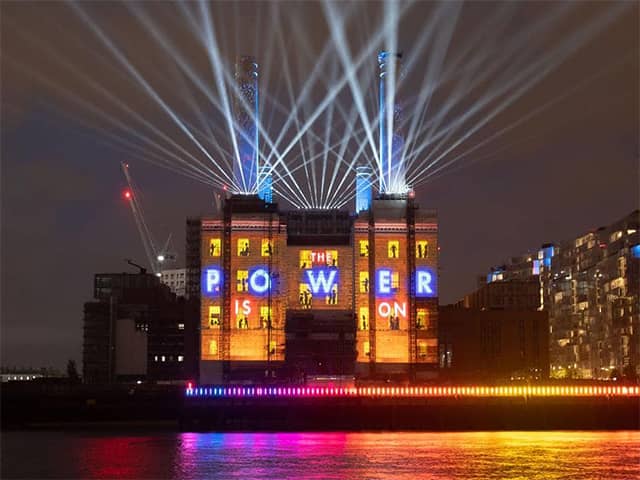 Battersea Power Station, built in the 1930s in southwest London, once supplied a fifth of London's electricity. However, the massive structure – Europe's largest brick construction – sat derelict for decades after it was decommissioned in 1983. Few Londoners believed the Grade II-listed building would ever find a new lease on life after several ambitious (and sometimes outlandish) plans to transform the landmark fell through.
However, the brownfield site was purchased again in 2012, and a 13-year, £9 billion restoration, and redevelopment project began in earnest. The first residents moved into the ultra-luxurious development this year, which also includes a new underground station, shops, cafés, restaurants, cultural venues, open spaces, and offices (including Apple's UK headquarters). A viewing platform that will take visitors to the top of one of the power station's striking chimneys in a glass life, a vast roof garden, and a concert venue are still in the works.
Cambodia's Bokor Palace Hotel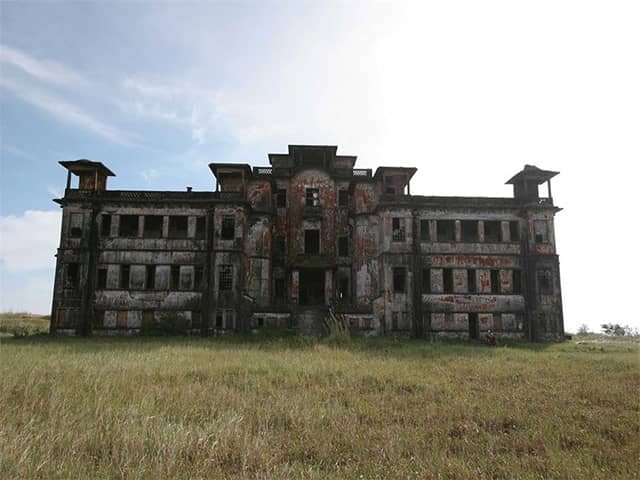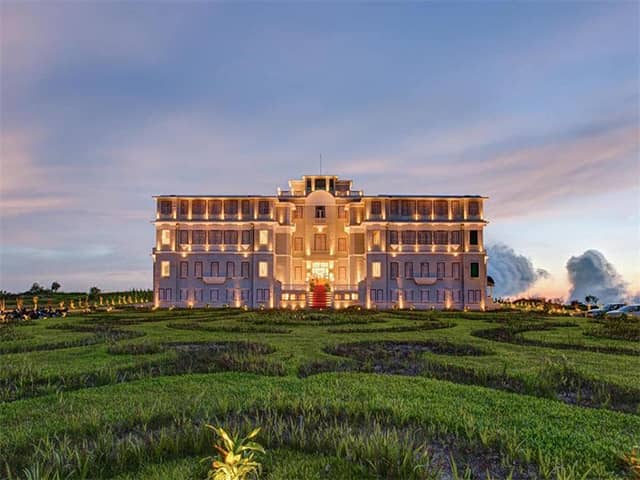 Palace was built in the early 1920s as a mountain retreat for Europeans during Cambodia's French occupation. It was abandoned by the French in the 1940s and then used as a stronghold by various political movements, including the Khmer Rouge until it was left battered and forgotten in the early 1990s.
Sokha Hotels & Resorts painstakingly restored and reopened the historic hotel in 2018 as an elegant mountaintop retreat. It's difficult to imagine the horrors that occurred here not so long ago, with plenty of trying to appeal period features, gorgeous grounds, and incredible views of rice fields and the Opal Coast from its perch on Mount Bokor.