The deciphering skills of Elizabeth Friedman saved the Queen Mary and led to the discovery of a Nazi spy ringleader in Latin America.
In March of 1942, an American female codebreaker called Elizabeth Smith Friedman made a horrific discovery: Nazi spies in South America had identified the Queen Mary, a major Allied supply ship, off the coast of Brazil, and German U-boats were planning to torpedo it.
Hitler was so focused on destroying the ship that he promised $250,000 to any captain who could sink it. The Queen Mary was able to avoid the U-boats thanks to Friedman's discovery, saving the lives of more than 8,000 soldiers on board.
Friedman was one of the earliest American cryptanalysts, and she played a significant role in dismantling Nazi spy networks in Latin America during World War II.
Due to the sensitive nature of her employment, she was not permitted to reveal her wartime duty in public. Friedman concealed her work until her death in 1980, despite the fact that J.
Female Codebreaker Elizabeth Smith and her Husband William Friedman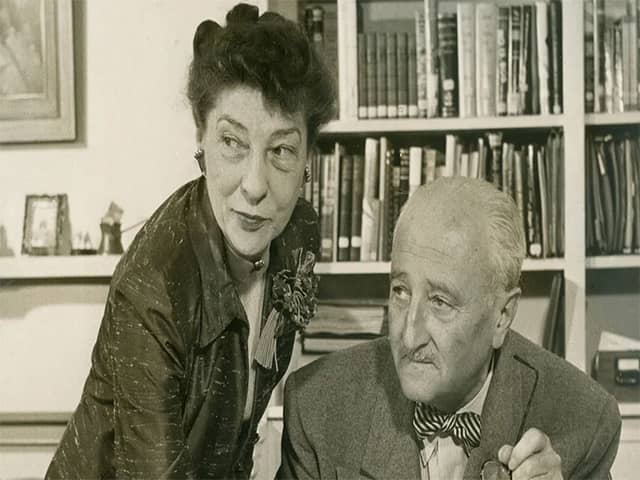 Edgar Hoover took credit for the accomplishments of her team by attributing them to the FBI. Only after her death did historians and scholars discover her contributions to the war effort.
Elizabeth Smith was born in 1892 in Huntington, Indiana. Colonel George Fabyan, a wealthy man, hired her to work at Riverbank Laboratories, which he had created in Illinois a few years before, in 1916.
Fabyan was a conspiracy theorist who thought Sir Francis Bacon was Shakespeare's genuine author. Elizebeth was tasked with examining Shakespeare's works for hidden signals that Fabyan claimed Bacon had hidden inside the plays and poetry.
Follow us: Pinterest
Elizabeth met her husband, William Frederick Friedman, at Riverbank; they were married in 1917.
While working for Fabyan, Elizabeth and William concluded that the Baconian idea, as it is often known, was not valid (the couple later debunked the theory in their 1957 book, The Shakespearean Ciphers Examined).
When the United States declared War I and requested wartime help from Riverbank Laboratories, they quickly had the opportunity to employ their codebreaking expertise in a new way.
During the First World War, the Friedmans led an unauthorized codebreaking team, and in 1921 they came to Washington, D.C. to work for the War Department.
A few years later, Elizabeth began working for the Coast Guard to decipher codes that assisted in the identification and prosecution of bootleggers during Prohibition.
She was the first woman to lead a codebreaking team for the U.S. government when she established a codebreaking unit for this project.
Then World War II ensued. The Coast Guard shifted from the Treasury Department to the Navy Department, which did not permit women to lead units. Friedman found herself working under a new male supervisor and on projects that were not necessarily the best fit for her skills.
Despite this, she contributed significantly to the war effort through her painstaking codebreaking.
Read more from us: Brendon Grimshaw: An 87 Years Old Real life Robinson Crusoe lives on Moyenne Island once Abandoned