When a certain location attracts paranormal investigators and ghost hunters, one is tempted to learn more about the history of that location and what caused those ghosts to remain; more importantly, one wants to know if all of the legends and tales about the location are true. This is true of the Old St. Johns County Jail.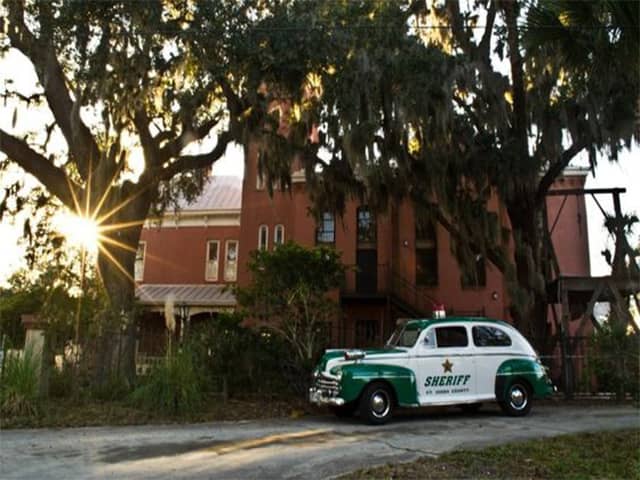 Standing on what was once known as San Marco Avenue, this St Johns County Jail cell continues to awe local residents. In 1891, the jail was built according to the guidelines of Romanesque Revival architecture.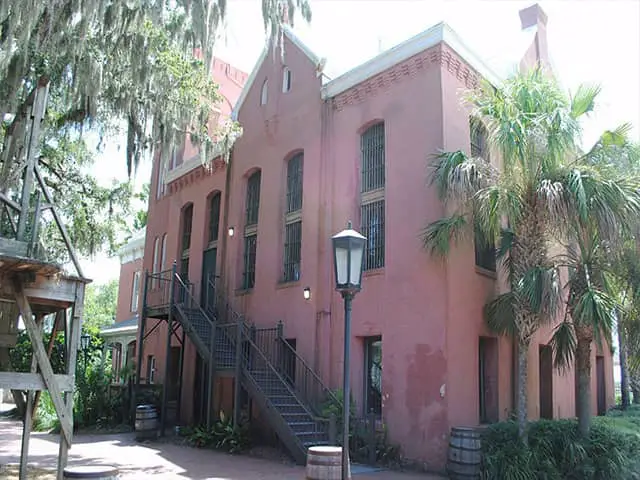 P J Pauley Jail Building and Manufacturing Company is the company behind the construction of this St Johns County Jail. The founder of Standard Oil, Henry Morrison Flagler, was the inspiration for the design of this prison.
During that time, Henry was the proud owner of the prestigious Ponce de León Hotel. When Henry learned that a jailhouse was going to be built fairly close to the hotel and definitely within sight of its guests, he contributed $10,000 to help finance the construction of the jail and help it blend in with the rest of the buildings.
And, while the outside of the jailhouse had been lovely and charming, the inside was anything but. The prison housed both male and female offenders and had a capacity of 70 inmates.
We are on Facebook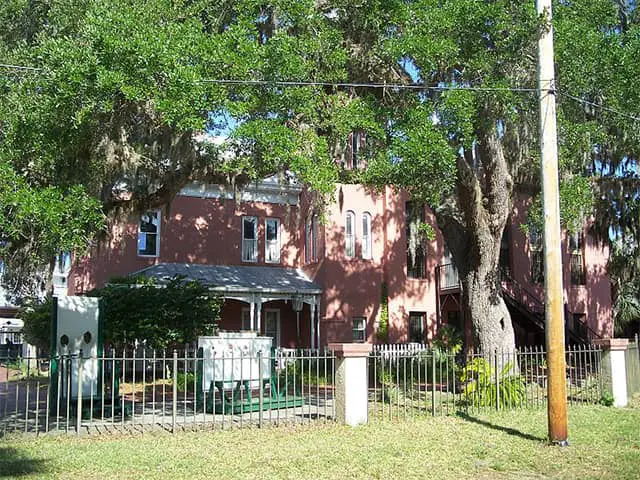 These unfortunate individuals were placed inside concrete cells with walls so thick that no sound could be heard from outside, and no sound made within could reach the outside world. The prisoners also weren't given a pillow or a blanket in their cells. Only one mattress was filled with Spanish Moss, which is the Red Bugs' preferred type of environment.
To make matters worse, there were no bathing amenities in the jail. The prisoners were forced to work on local farms, and the interior was filled with an unforgettable stench due to a lack of hygiene conditions.
Food was scarce, so the prisoners were forced to look for ways to survive, which often resulted in them hunting down and killing small mammals that happened to be roaming around the farm fields where they were working.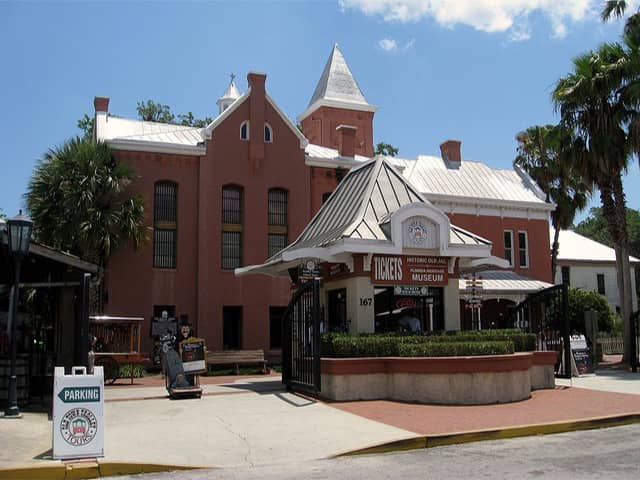 Those who did not follow the rules were sent to solitary confinement, in which there was no mattress and only a stone-cold floor. The maximum security cells were located further back in the prison. These cells, ironically, were better equipped, with a torture chamber and a magnificent view of the execution area.
The jail warden was always present in the prison because he lived there with his family; their quarters, on the other hand, were well-equipped and comfortable.
Join with our Facebook: Abandoned Beauty
Court Records in St Johns County Jail Log
St Johns County Jail Log system, which is part of the Florida Middle Judicial District, consists of a Circuit Court and a County Court. The clerk of these courts handles a variety of court cases, including small claims, traffic, criminal, and civil cases.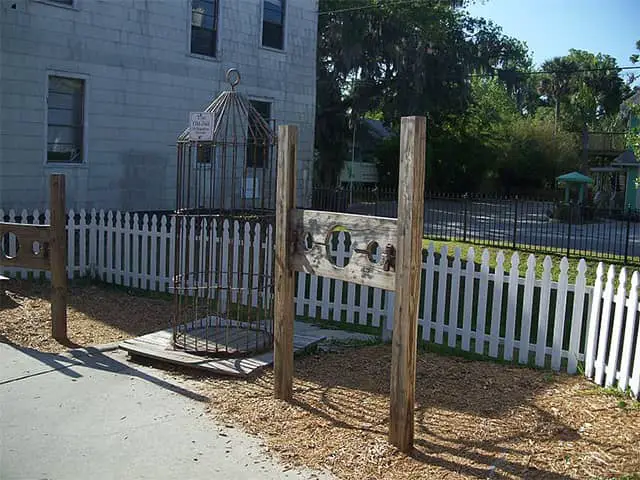 All felony cases and civil cases involving more than $15,000 are heard by the Circuit Court. Circuit and County Courts are two courts that are both in the same building.
The County Court is lower than the Circuit Court, and it is also in the same building. Misdemeanors and civil disputes involving $15,000 or less are heard in County Court. In St. Johns County, court records include documents such as affidavits, party pleadings, motions, and appeals.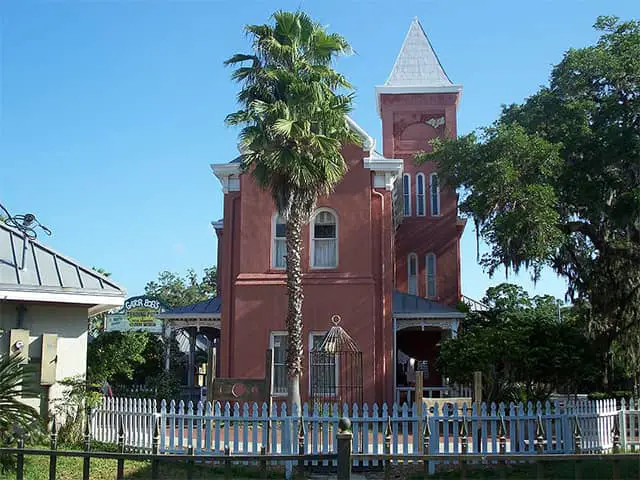 A total of eight people were executed in this St Johns County Jail; many others died as a result of the squalid conditions and malnutrition before reaching the end of the sentence.
According to paranormal investigators and ghost hunters, the jailbirds' and first-time offenders' treatment is what caused this place to become haunted after the jail was closed down in 1953.
The prison is now a museum and is said to be the most haunted place in St. Augustine. People have reported hearing crying and wailing, as well as people screaming in pain. The sounds are said to originate from either the high-security or female units. However, crying is not the only sound.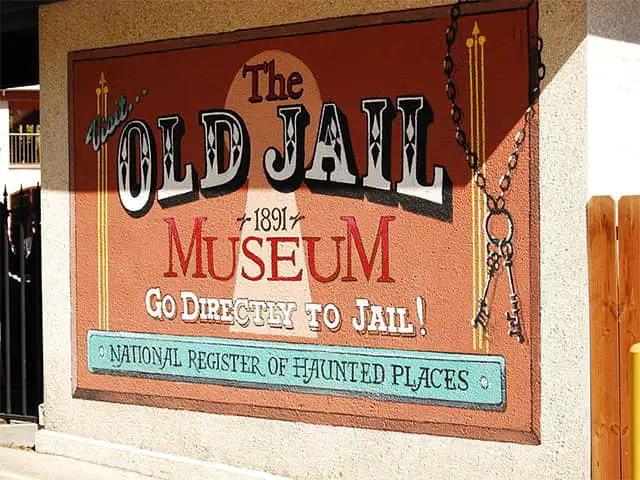 There are occasional laughing noises, as if someone is chuckling madly, as well as dog barking noises. People have reported hearing whistling hums coming from places where there appears to be no one. And, like any good haunted house, this one has cold areas where a ghost is said to reside. Some claim to have been touched on the shoulder by a ghost.
For those who are brave enough, the museum offers night tours that promise to provide a one-of-a-kind encounter with the paranormal at Old St Johns County Jail.
Read more from Us: St. Elmo, Colorado: Best Preserved Rocky Mountain Ghost Town